Philippines Food FulFills Every Taste

Philippines food has evolved over several centuries from its Malayo-Polynesian origins to a cuisine of predominantly Hispanic base, due to the many Latin American and Spanish dishes brought to the Philippines during the Spanish colonial period.
It has also received varying degrees of influence from Chinese, American, and other Asian cuisine.
Philippines food and cooking reflects the history of the islands. On a Malayan base, Chinese, Hindu, Spanish and American ingredients have been added through centuries of foreign influence and surprisingly, a blend with an identity of its own has emerged.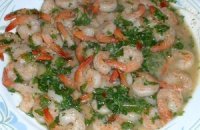 Philippines Food
Main Meals and Food
Filipinos traditionally eat three main meals a day - agahan (breakfast), tanghalían (lunch), and hapúnan (dinner) plus an afternoon snack called meriénda. Popular dishes include lechón (whole roasted pig), longganisa (Philippine sausage), tapa (cured beef), torta (omelette), adobo (chicken and/or pork braised in garlic, soy sauce, and vinegar or cooked until dry), kaldereta (goat in tomato stew), mechado (beef or pork cooked in tomato sauce), pochero (beef in bananas and tomato sauce), afritada (pork or beef simmered in a tomato sauce with vegetables), kare-kare (oxtail and vegetables cooked in peanut sauce), crispy pata (deep-fried pig's leg), hamonado (pork sweetened in pineapple sauce), sinigang (pork, fish, or shrimp in tamarind stew), pancit (stir-fried noodles), and lumpia (fresh or fried spring rolls).
Philippines Food - Basic Staples
Native Philippines food and Filipino cooking is not too spicy despite the fact that spices are plentiful and readily available in the islands. The basic staple is rice of which hundreds of varieties are cultivated. The main source of protein is fish which abounds in oceans, lakes, rivers, streams and ponds. Meat, especially pork and poultry, is also commonly eaten. Beef is readily available but is more expensive; the cattle industry not being well developed in the country. Veal and lamb are not too popular but goat meat is considered a delicacy in some parts of the country as are frogs, rabbits and deer.
Counterpoint is also a feature in Philippine cuisine. This normally comes in a pairing of something sweet with something salty, and results in surprisingly pleasing combinations. Examples include: champorado (a sweet cocoa rice porridge), being paired with tuyo (salted, sun-dried fish); dinuguan (a savory stew made of pig's blood and innards), paired with puto (sweet, steamed rice cakes); unripe fruits such as mangoes (which are only slightly sweet but very sour), are eaten dipped in salt; the use of cheese (which is salty) in sweetcakes (such as bibingka and puto), as well as an ice cream flavoring. Snacking is normal, a Filipino may eat five 'meals' in a day. Dinner, while still the main meal, is smaller than other countries. Usually, either breakfast or lunch is the largest meal.
Popular Dishes
Some dishes rely on vinegar for flavoring. Adobo is one of the most popular of Philippines food, not solely for its simplicity and ease of preparation, but also for its ability to be stored for days without spoiling, and even improve its flavor with a day or two of storage. Tinapa is a smoke-cured fish while tuyo, daing, and dangit are corned, sun-dried fish popular because they can last for weeks without spoiling, even without refrigeration.
Due to western influence, Philippines food is often eaten using utensils, e.g., forks, knives, spoons. The traditional way of eating is with the hands, especially dry dishes such as inihaw or prito. The diner will take a bite of the main dish, then eat rice pressed together with his fingers.
No Filipino meal is complete without dessert whether it is a simple fruit (banana, mango, watermelon, etc.) or prepared sweets like glazed kamote, kaong in syrup or special desserts like leche flan or macapuno. A great variety of native cakes are prepared from rice and coconut milk. Of late, pastries, cakes, cookies and coffee breads have been introduced by foreign cookery and baking is becoming more and more common.
The interaction of Philippine traditional cooking and foreign influences may be seen in typically Spanish paella seasoned with local patis or American pork chops eaten with rice and bagoong sauteed in lots of onions and tomatoes. Steak is marinated in kalamansi juice and soy sauce and served smothered in onions. The Filipinos have turned into native fare even the Chinese pancit (sauteed noodles with meat and vegetables).
The Philippines food version called pancit luglug (meaning to dip) uses rice noodles placed in long handled bamboo baskets and dipped into salted boiling water until done. Then they are drained, turned onto serving plates, covered with a red sauce, topped with sauteed pork, seafoods and powdered sitsaron (pork rind), garnished with egg slices, celery and green onions. It is often served with patis and kalamansijuice for further seasoning.
East Meets West
The dish, puchero, is another example of the delicious blending of east and west in Philippine cooking. It is the Philippine version of the Spanish boiled dinner, cocido. It is beef, pork or chicken or a combination of these meats boiled with Spanish sausage and vegetables like cabbage, potatoes, bananas and chickpeas. Then they are all sautéed in garlic, onions and tomatoes and put back into the broth. Puchero is usually served with a sauce of mashed eggplant and squash seasoned with lots of garlic, salt, pepper and vinegar.
The results of the blending of traditional Philippines food and cooking and foreign borrowings are generally tasty without being too spicy, simple but not bare, exciting but not strange and extremely good to eat without being too rich nor fattening. It may be said that in the meeting of east and west in Filipino cooking the best of both worlds have been distilled and achieved.
• Coco Wine a Boost to Coconut Industry
Vino de Coco is produced from the fresh sap of cut flower buds of the coconut tree...
• Native Mudfish "Pantat" in Zarraga, Iloilo, Philippines: No Ordinary Breed
"You go to the popular eating hubs here in Iloilo and you will notice our pantat among the best choices"...
• Paradise to Him who Made This Philippine Wine Great…!
The drinkers of the different Philippine alcoholic wines – "basi, tapuy, lambanog" and "tuba," to name some of the indigenous wines – raise their glasses, cups or coconut shells...
• A Philippine Dish - Satisfy Your Appetite With Laguna Delicacies
Aside from its amazing tourist's destinations, Laguna is also known for its delicacies and appetizing food products...
• Lutong Pinoy - Philippine Food »
The traditional way of eating is with the hands, especially dry dishes such as inihaw or prito...
• About Jollibee: The Filipino's Pride »
Learn about Jollibee, the Philippines' #1 fast food chain...
• Traditional Philippine Food Offers Cancer Prevention via 'Super Pilipino Food'
Traditional Philippine food has proven effective in preventing cancer...
• Philippine Desserts Are in Abundance in Pampanga
The Pampanga area specializes in several Philippine desserts...
• Exotic Philippine Food of the Ibanags »
No one can challenge the palate of the Ibanags...
• Cebu Restaurants »
Providing international cuisine and fine dining...
• The Jungle Restaurant and Entertainment Center »
Located in Bagumbayan, Maribago, on the beautiful island of Mactan, Cebu, Philippines. Close to all the famous beach resorts of Mactan Island, White Sands, Tambuli, and Maribago Blue Water Resort...