DOT set to Launch Cleanliness, Beautification Project in Zamboanga City

The Department of Tourism (DOT) is set to launch cleanliness and beautification project to bring back this city's old glory as one of the cleanest and beautiful places in the country.
The project "Mi Ciudad: Limpio y Floriao (My City: Clean and Blooming)" will initially cover eight of this city's 98 barangays that are within the city limits.
The eight barangays are the following: Baliwasan; Canelar; San Jose-Cawa-Cawa; Zone I; Zone IV; Sta. Maria; Pasonanca; and Camino Nuevo.
DOT Regional Director Antonio Fernando Blanco on Thursday said they thought of coming up with the project as visitors who have seen this city at its former state have longed to restore its brimming colorful lushes that earned its erstwhile title of "City of Flowers."
However, Blanco said the rationale of the project is not about gaining back the title or reverting to this city's former brand name as the "City of Flowers."
"It is rather re-evoking the feeling of warmth and garden city ambience of the old Zamboanga to complement its remarkable historical as the oldest city of Mindanao with its Hispanic influence remaining steadfast through the years," Blanco said.
"Undeniably, it is the historic side of Zamboanga that makes it uniquely alluring to visitors and not just its business landscape," he added.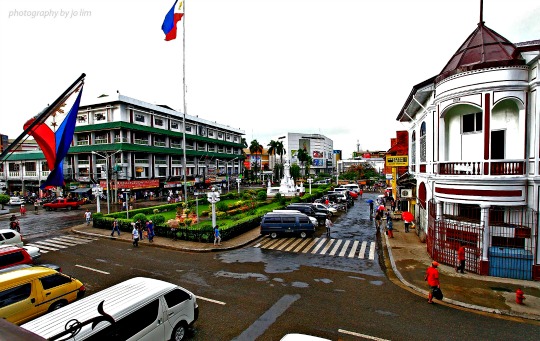 Zamboanga City
Former DOT Regional Director Ricardo San Juan, who was tapped by Blanco to help him in the project, said its objective is beautify and re-bloom this city with bougainvillea along the city streets of the eight identified barangays.
San Juan said the project is also aimed to educate the youth on the values of protecting the environment and maintaining cleanliness and to provide possible employment opportunities to people in the identified barangays to encourage community participation.
The first phase of the project is from January to March this year and second phase is from April onwards until it would be expanded to the other villages of this city.
The project would be in partnership with the local government, Department of Interior and Local Government, Department of Education, Commission on Higher Education, Department of Agriculture, Tourism Infrastructure and Enterprise Zone Authority, Zamboanga Ecozone and Freeport Authority, Balikbayan Associations, Plant Lovers Club, Rotary Clubs and other civic clubs, Hotel and Restaurant Association of Zamboanga, Tourism Council, and Tourism Press Corps.
Meanwhile, Blanco, with the assistance of the Zamboanga Press Club, Inc, has revived the local Tourism Press Corps just after they presented the rationale and objectives of the project.
An election was held and the elected officers were the following: President - Teofilo Garcia, Jr., PNA; Vice President-Mirasol Montesa, RMN; Secretary-R.G. Antonet Go, Zamboanga Times; Treasurer-Marilyn Delos Santos, Bombo Radyo Philippines; Auditor-Eugene Lasprilla, Zamboanga Today; and, Business Manager-Ronnie Lledo, GBPI-TV-11.
The initial members of the group are: Jayvee Francisco, GMA-7; Mark Tia, GMA-7; Roel Pareño, Philippine Star; Elsie Molina, Radyo ng Bayan; Jonathan Jalon, E-Media; and, Ulysses John Almocera, blogger, Do it yourself (DIY) travel guide. (PNA) NYP/TPGJR/