Palawan Named World's Best Island Second Year in a Row

For the second year in a row, the island of Palawan was recognized as Best Island in the World by leading US travel magazine Conde Nast Traveler in its Readers' Choice Awards 2015.
Boracay and Cebu also made it to the list's top 30 Best Islands in the World, finishing 15th and 19th, respectively. Boracay received a readers' overall rating of 80.856 while Cebu received an overall rating of 80.404.
Philippine Department of Tourism (DOT) Assistant Secretary Arturo Boncato Jr., in a text message to the Philippines News Agency said that the department was delighted about the recognition given to Palawan by Conde Nast.
"The DOT is continuously focused on developing destinations in the country together with all stakeholders: NGAs, LGUs, private sector, and all our much-valued markets; to exceed expectations in many fronts," Boncato said.
"…Accolades such as this always comes as a pleasant surprise. And a great push to continue working for the industry and the country," he added.
Palawan received the highest readers' overall rating of 85.937 for it being "home to one of the new seven natural wonders of the world, Puerto Princesa Subterranean River."
"Palawan's natural wonder is one of the longest underground rivers in the world, traveling five miles through a subterranean cave system," Conde Nast pointed out.
"Guided boat tours take visitors down a portion of the waterway, where karsts, natural rock formations created by dissolving limestone, loom in every direction," it added.
The magazine meanwhile took note of Boracay being "as close to the tropical idyll as you'll find in Southeast Asia, with gentle coastlines and transporting sunsets."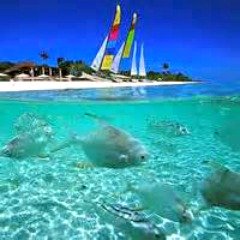 Palawan, Philippines
It also mentioned Boracay's "thriving nightlife scene", and its White Beach, which was described as "Boracay's main draw with powdery white sand and shallow azure water ideal for swimming and snorkeling."
Conde Nast also gave credit to Cebu for being famous for its beaches and for being "more personal, with plenty of up-and-coming restaurants and shopping."
It further said that Cebu was the best island "to get a true taste of island life."
The top 20 Best Islands in the World according to Conde Nast's Readers' Choice Awards 2015 are:
1. Palawan, Philippines
2. Bora Bora, French Polynesia
3. Moorea, French Polynesia
4. Waiheke Island, New Zealand
5. Bermuda
6. Great Barrier Reef and Whitsunday Islands, Australia
7. Vancouver Island, BC, Canada
8. Bali, Indonesia
9. Santorini, Greece
10. Tasmania, Australia
11. Cook Islands
12. British Virgin Islands
13. St. John, USVI
14. Mykonos, Greece
15. Boracay, Philippines
16. Maldives
17. Orkney Islands, Scotland
18. Sta. Lucia
19. Cebu, Philippines
20. Hvar & Dalmatian Islands, Croatia
The Condé Nast Traveler Readers' Choice Survey started in 1988 while the magazine itself began traveling the globe tracking down journeys since 1987.
Its website, CNTraveler.com also allows readers to tap into a living global archive of the very best hotels, restaurants, shops, itineraries, beaches, villages, and villas. (PNA) JBP/ANP