Davao Oriental's 'The Wall,' Among World's Best Dive Spots

Davao Oriental Governor Corazon Malanyaon is setting eyes on a newly-discovered diving spot in the town of Governor Generoso for eco-tourism development.
Although already frequented by seasoned divers, the Tagabebe Diving spot known among the locals as "The Wall" has gently sloping reefs and vertical wall peaking at 20 to 200 feet deep.
Provincial Information Officer Karen Lou Deloso said the diving site has a vast stretch of sea grass fields and corals that provides protected niche for a variety of marine life. She said divers even considered the area as one of the greatest diving sites in the world.
Deloso said Governor Malanyaon is considering the area for eco-tourism in line with her goal to make Davao Oriental a premier eco-tourism destination. The area is another potential area for development of infrastructures that would open doors to a multitude of opportunities in tourism and investments.
Deloso said Davao Oriental has the region's longest coastline at 513 kilometers, thus, it is no surprise that Davao Oriental has a wide selection of impressive and dramatic dive locations that includes the "The Wall" in Governor Generoso.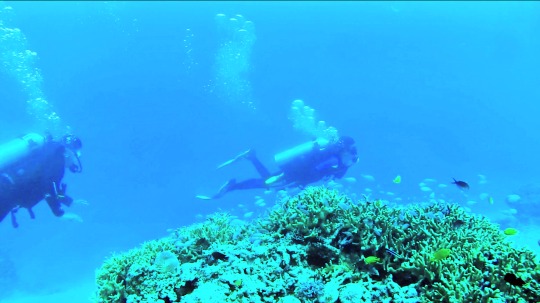 Tagabebe Dive Spot
During the celebration of the 22nd founding anniversary of Barangay Tagabebe, Malanyaon even urged residents to help protect and conserve the seas and marine resources. She asked them to be vigilant against those who abuse and exploit marine life, emphasizing protection and conservation as 'everybody's responsibility'.
She also urged them to become responsible stewards of this 'gift' as they share it to country and to the rest of the world.
The provincial government is eyeing to make Davao Oriental as a premier tourist site in the country. It takes pride for the successful inscription of the Mt. Hamiguitan Range Wildlife Sanctuary to the UNESCO World Heritage Site List last year.
Davao Oriental that has been gaining rapid popularity as a tourist destination for its sites such as the Sunrise Boulevard in Baganga, Aliwagwag Eco Park and Riverview Park in Cateel, Pintatagan Welcome Park in Banaybanay, and Subangan Museum in the City of Mati.
The province is also nearing in the completion of the Mt. Hamiguitan Eco-Park in San Isidro, Pusan Point in Caraga, and Tourism Site in Boston. (PNA) lam/LCMellejor/ldp