Waterfront Hotels Still Bullish on Tourism This Year

Waterfront Hotels Cebu to see improvement of facilities
Waterfront Philippines Inc. remained bullish this year as it plans to further improve its facilities for the growing market despite some challenges besetting the tourism industry, an executive said.
Kenneth Gatchalian, president of Waterfront Philippines Inc., said the hotel chain's plans of expansion and acquisition are still under study.
However, there are no definite prospects yet, he said.
"What we will be focusing this year is the improvement of our existing facilities in all of our hotels, like room renovations," Gatchalian said.
Gatchalian, however, declined to disclose the capital expenditure (capex) for the improvements set for this year.
But he said its flagship hotel, Waterfront Cebu City Hotel and Casino (WCCHC) in Lahug, this city, will get the bulk of the allocation.
"The improvement of facilities will help us become more competitive in light of the strong competition in the hotel industry," he said.
Operations of the Waterfront Philippines Inc. generated total revenues of P1.79 billion in 2009, comprising 94 percent of the company's total income.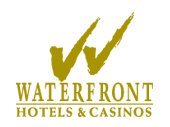 Waterfront Hotels consolidated room revenues was at P615.77 million, which is 32 percent of the hotel's gross revenue, while its food and beverages earnings stood at P597.35 million, 31 percent of revenues.
Gatchalian said WCCHC accounted for 36 percent of total revenues, followed by Manila Pavilion Hotel (MPH) at 34 percent, Waterfront Airport Hotel and Casino (WAHC) at 13 percent, Waterfront Insular Hotel Davao at eight percent and G Hotel at three percent.
The firm's overall cost and expenses were recorded at P1.2 billion.
Waterfront Hotels, which has the most number of rooms in the Visayas-Mindanao area, holds a steadily increasing average room rate reaching P2,411.62 this year, a six percent growth from last year's P2,283. Its occupancy level is a t 47.64 percent.
WCCHC's room revenue reached P228.58 million, comprising 33 percent of earnings. It earned more in food and beverages, which contributed P259.51 million or 38 percent of revenues. WAHC, on the other hand, earned P249.18 million, P80.70 million from rooms and P49.34 million from food and beverages.
"While the economic climate will continue to dictate how people travel and spend their money in 2010, we still believe in the global tourism industry's growth potential.
"We believe in unseen and untapped opportunities that are waiting to be explored," said Waterfront Hotels chairman Renato Magadia.
"The behavioral and statistical shifts of international travel must be noted, such as the increase in young travel in emerging markets, preference for short-haul and regional trip; strong business travel spending; steady interest in sun and beach holidays; the rise of "city breaks"; eco-consciousness; rising statistics in Asia following a double-digit decline; increased use of online facilities for travel research, booking and payment," he said. (PNA)