Terminal Fee of Domestic Airports to be Merged into Cebu Pacific Ticket Price
Leading Philippine budget airline Cebu Pacific has integrated the Domestic Passenger Service Charge (DPSC), more commonly known as the "Terminal Fee" into the cost of its tickets for all domestic flights operating out of airports managed by the Civil Aviation Authority of the Philippines (CAAP).
The integration of the terminal fee DPSC across all booking systems of Cebu Pacific took effect September 15, 2017.
Passengers who confirmed bookings and flights from domestic airports managed by CAAP starting September 15, 2017 on Cebu Pacific—either though the ticket offices, via website or mobile app, already included the terminal fee.
CAAP-managed airports include all domestic terminals across the Philippines, except for the Ninoy Aquino International Airport in Manila, the Mactan-Cebu International Airport, the Clark International Airport and the Godofredo P. Ramos Airport in Caticlan (Boracay). Depending on the airport, CAAP terminal fees range from PHP50.00 to PHP200.00.
The Manila International Airport Authority and the Mactan-Cebu International Airport Authority have included domestic terminal fees for the Manila and Cebu airports in ticket payments since 2013.
Passengers who are merely transiting through the 33 CAAP-managed airports are exempted from paying the DPSC.
"While the total cost paid by passengers who booked flights on Cebu Pacific became slightly higher due to the addition of the terminal fee, this system innovation is a convenience to travelers.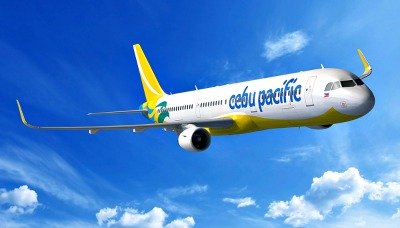 They no longer have to line-up at the counters to pay for the domestic terminal fee. This integration of all fees at the point of booking will make things simpler and easier for the traveling public," said Atty. JR Mantaring, Vice President for Corporate Affairs of Cebu Pacific.
The integration of the DPSC into CEB fares was made possible through the implementation by CAAP of Memorandum Circular 02-17 last September 1, 2017. Under the new directive, the DPSC would be paid to Cebu Pacific then remitted to CAAP.
"We laud CAAP and the Department of Transportation for taking this measure to decongest our air terminals as the volume of travelers continues to increase. We also thank the Department of Tourism for their efforts to find ways to help improve passenger experience. Rest assured, CEB will continue working with relevant government authorities to continue to advance the travel experience of everyJuan."
Cebu Pacific passengers have also been given the option to pay for the Travel tax on international flights of PHP1,620.00, plus a handling fee of PHP80.00 when they book their flights online via www.cebupacificair.com, or through any Cebu Pacific ticket office.
Passengers who are exempt from the tax, or are eligible for reduced Travel Tax, on the other hand, can still book, pay and confirm their flights on Cebu Pacific, but will need to present valid tax exemption documents upon check-in.