Siquijor Tourism Heading in the Right Direction, DOT

Siquijor is an attractive island because it is rich in natural and human resources and has a share of the existing ready markets like Cebu and Bohol.
Department of Tourism Assistant Secretary Rolando Cañizal, in a tourism forum dubbed "Siquijor Within the Perspective of the National Tourism Development" held recently, said that with the island's unspoiled environment and cultural assets, charm and mysticism, and its friendly and hospitable people, Siquijor, will no doubt, become one of the country's premier tourist destinations.
He said that the local government unit being the main driver for destination development, should harness the island's natural and cultural resources for tourism growth.
It should formulate a tourism development plan, vision, strategic directions and programs; create or strengthen local tourism council with greater private sector participation; develop new products to attract tourists and invest in marketing and promotion, he said.
"Siquijor is heading in the right direction," Canizal said, noting the province's tourism management system, with the cooperation of the private sector and the local government, and the strong support of the DOT.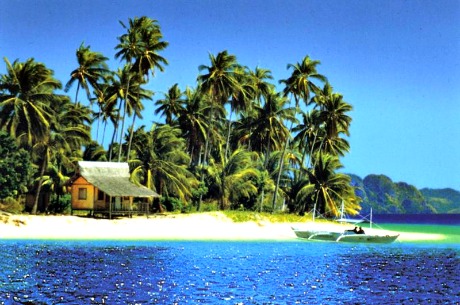 Siquijor Island, Philippines
"You are lucky because you have the strong support from the DOT", Cañizal said, adding that Siquijor is in the Central Visayas Cluster, one of 20 thematic destinations covering 78 priority areas of the Department of Tourism (DOT) of the proposed National Tourism Development Plan.
If Siquijor intends to protect this lucrative market, it will need to reassess how it wants to position itself when targeting the leisure travellers, he said.
You need to be more aggressive and innovative in the way you package and promote them. This is your defining moment. Let's all join hands and we will go far, he said.
Latest figures from the partial report of the DOT Region 7 shows that of the total 1.2 million tourist arrivals in Central Visayas for the first four months of this year (January to April).
Cebu with 844,794 tourists arrivals; Negros Oriental with 153,346; Bohol with 143,388 and Siquijor with13,643 arrivals. There was an increase of 15.52 percent compared to the same period in 2012 according to the DOT-7.
The province's top ten markets are France, Germany; USA, UK, Australia, 6, Sweden, Canada, Switzerland, Netherland and Denmark.
Provincial tourism records further shows that staying tourists from 2010 to 2012 are French, German, 4,246, American, 4,177, British, 2,642, and Australian, 1,840.
Eighty eight percent of these tourists, the report said, come to the island for pleasure, 8% to visit friends and relatives and only 4% for business, professional works and other purposes.
Thirty five percent enjoy the island's marine attractions, 31% come simply to relax and rest, 22% to enjoy the mountains and only 11% come to see the Siquijor's culture and history.
Tourism Consultant Leonilo Agustin said that if Siquijor wants to compete for the share of the international tourism market, it must bolster demand for more accommodation, tourism services, and transportation.
The first step, Provincial vice-governor Dingdong Avanzado also said, is to put in place necessary foundation to establish a culture of tourism in the hearts and minds of all stakeholders.(mbcn/Rizalie A. Calibo/PIA7-Siquijor)