Sillag Festival of Lights to Put Poro Point on Tourism, Investment Map

This year's Sillag festival hopes to generate a growing interest in this city and secure Poro Point's position on the country's tourism and investment map, said officials of the Poro Point Management Corp., the event organizer.
Festival organizers drew inspiration from "Sillag," which means moonbeam, to showcase for the second time the festival of lights.
PPMC Board Chairman Ives Nisce said the festival is meant to brighten this city and make the Poro Point Freeport Zone a beacon for tourism and investment projects.
Nisce said the success of the event last year has set the bar for this year's activities which will be held on March 9 and 10.
"What makes it unique from other festivals is that all activities are focused at night. The festival will bring light," he said.
Organizers have promised a spectacle of events in the two-day festival from fun run, food fair, street dancing and the much-anticipated fluvial parade.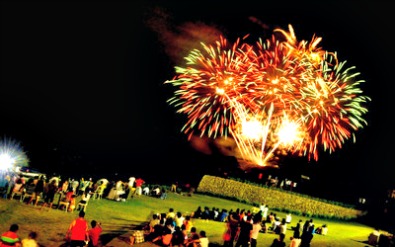 Sillag Festival of Lights, San Fernando, La Union
Nisce thanked the corporation's partners and locators that include national government agencies, local government units of La Union, Thunderbird Resorts, the La Union Hotels, Resorts and Restaurants Association including the media for throwing in their support to the festival.
PPMC President and Chief Executive Officer Florante S. Gerdan also said the success of last year's festival has stirred much attention that the public are eager to see what's in store this year.
"We have integrated our activities with the province's 163rd Foundation Anniversary because we want to continuously develop synergy among the freeport zone, the media, the business sector and the local governments," he said.
Gerdan added the multi-partnership and this year's festival events would make La Union the investment destination in Northern Luzon.
La Union Provincial Information and Tourism Officer Adamor Dagang was also upbeat on the festival's potential as one of the biggest tourist drawers for the province. (MCA/Miriam P. Aquino – PIA1 La Union)