Sarangani Philippines Tourism Cultural Showcase
The Sarangani Philippines Tourism and Industry Association, Incorporated (SARTIA) expressed excitement about this year's November 26-29 MunaTo Festival in Alabel, Sarangani, showcasing the cultural pride of the province.
"This time you saw the very reason why we call it MunaTo, and see how it is incorporated even into their dances," SARTIA President Michelle Solon said during a press conference.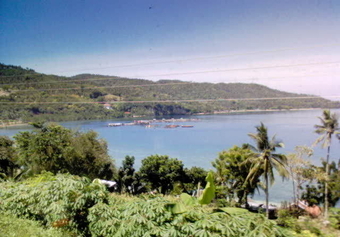 Sarangani Philippines
MunaTo is a native coinage for "first people". The term itself comes from the indigenous people of Sarangani Philippines.
"The theme 'Ang Galing Mo, Sarangan' epitomizes our people's excellence, creativity, and culture," Solon said.
"This is a self-fulfilling prophesy," Governor Migs Dominguez said.
Governor Dominguez despises armed conflicts causing fear and displacement among communities during the past months which he called a disease that is a plague to the government.
"Sometimes we have to take one step back, but we must take five steps forward to tell the good news to our people," he said.
MunaTo Festival events are packed in four days but in larger scale will showcase Sarangani's best in culture, fishing or agriculture.
"We gave tribute to the outstanding Sarangans, his or her innovations and creativity," Michelle Solon said.
Some of the activities were tribal sports such as gamti (archery) and Sbuno (wrestling), tribal paintings by Tboli artist Ronald Tamfalan, award-winning Cocoy Sexcion's photography called Sights and Faces, and colorful tribal displays called Gum Ni, a tribal trade fair to be participated in by the different municipalities in the province of Sarangani Philippines.
Boxing title bouts were sponsored by Mayor Jojo Lopez of Maasim, hometown of World Boxing Organization title holder Richie Mepranum. Motocross competition was held at the Capitol oval grounds with more than 100 entries from across the country.
"As we (the province) grow older, we become more passionate. We learn every step of the way," Governor Dominguez said.
With the celebration was the launching of the "Justice on Wheels" on November 28. The provincial government purchased a bus worth P900,000 to bring the court to the barangays and "speed up" the administration of justice among the communities.
Sarangani Philippines celebrates its cultural heritage and the province's foundation anniversary which culminates every November 28.
<!- BEGIN RSS Buttons -->
[
?
] Subscribe To This Site
<!- END RSS Buttons -->
Return from Sarangani Philippines to Home