Samtoy Bookshop Promotes Ilocano Talent, Culture in Ilocos Norte

It is not your regular bookstore.
Samtoy Books, located at the artsy La Tabacalera in Laoag City, is where book lovers and artists meet.
Jane Gaspar, general manager, said the bookshop is a haven for artists. On its walls are film posters, photographs of the Ilocano people and landscape, and on table tops are the region's arts and crafts.
As a sanctuary for artists, Samtoy Books has mounted three exhibits since its establishment in December 2011.
"We have had exhibits on doodles and wall art, photography, and junk art by famous artists," Gaspar said.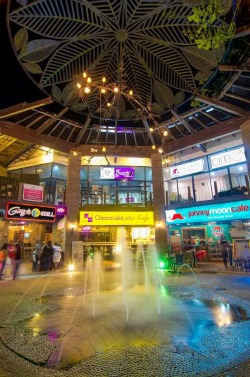 Samtoy Bookshop
Film enthusiasts also come together at the bookshop for the Sine Sabado. Held every Saturday evening, art films the likes of 'Barefoot Beauty,' a documentary on former First Lady and now congresswoman Imelda Marcos; and animation by Japanese master Hayaomi Miyazake are screened for free.
There is also the "Pecha Kucha Night" or chit-chat night in which audiences view 20 slides on screen and will discuss each slide for 20 seconds. This intellectually-stimulating activity, according to Gaspar, is being held every third Saturday of the month.
And, of course, there are the books. Here, one finds a treasure of literature - many of them rare – on Ilocano culture, poetry, classics, and contemporary written by Ilocano writers.
Aside from print literature, Samtoy Books also sell CDs and old music records on Ilocano songs.
"We want to showcase the rich Ilocano talent, culture, and heritage," Gaspar said. According to her, the CDs and records are among the favorite buys of balikbayans, expats, and teachers.
Aside from books on Ilocandia, there are contemporary reading materials such as comic books, autobiography, gay literature, children's books, art books, legal books, and pocket books. Why, they even have the Twilight series, books on boxing great Manny Pacquiao, and special books written by Marites Vitug.
Book lovers can have these books, many of which are second-hand, at discounted prices. These can also be rented.
According to Gaspar, a book lover can read a book at P5 per hour.
"We have a reading corner which includes soft comfortable chairs for an intimate approach between books and readers," she said.
Gaspar is calling on parents to develop in their children a love for books.
"Instead of getting addicted to the internet, your kids can come here to explore the wonderful world of books at a measly P5 per hour. This will take them away from bad habits and be provided with knowledge and skills," Gaspar said.
At Samtoy Books, one not only develops an appreciation and love for books but also the arts and great Ilocano talent, culture, and heritage. (ANL/Carlo P. Canares-PIA 1, Ilocos Norte)