Samar Island Natural Park Eco-tourism Spots Identified

Several areas within the Samar Island Natural Park (SINP) have been identified as eco-tourism sites, according to protected area superintendent Angelito Villanueva.
Fifty sites were initially identified but they have difficulty in developing all of them due to lack of funds.Instead, they chose important areas in the three provinces of Samar Island and started the social preparations to make them market ready.
These include:
• Pinipisakan Falls in Las Navas, Northern Samar
• Calbiga Cave in Calbiga, Western Samar
• Ulot River Torpedo Ride in Paranas, Western Samar
• Sohoton Cave in Basey, Western Samar
• Borongan-Llorente Closed Canopy Forest
• Various falls in Lawaan town in Eastern Samar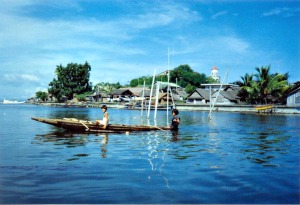 Samar Island
Once these are developed, he said that they would bring in economic opportunities such as employment and improved collection of fees that they can use to support the park.
Using the community-based approach, the locales living within the area are organized and trained on tour guiding, catering and home-stay services.
Villanueva said that they have entertained the home-stay service as they acknowledged the lack of facility that will allow visitors to stay overnight.
In Paranas, they have built an eco-lodge from out of the confiscated lumbers and have it managed by the people's organization.
Also a P7 million eco-lodge will also be established in Calbiga, he added.
He added that these initiatives are already integrated in the Samar Tourism Development Master Plan.
The park superintendent also underscored that amid reported presence of insurgents in the area, there was no report of tourists who were harassed or hurt by the rebel group. (PNA/HBC/Perla Lena/EGR)