Robinsons Land to Open Robinsons Galleria Cebu Later This Year

Real estate giant Robinsons Land Corp. (RLC) will open Robinsons Galleria Cebu, its biggest mall outside Metro Manila, later in the year.
Robinsons Galleria Cebu, which will have a gross floor area of 155,000 square meters, is midway its completion.
The six-storey commercial building stands on a 4.7 hectare lot on General Maxilom Avenue in the North Reclamation Area in Cebu City.
The development will "reinvent, revitalize and increase property values in an area of Cebu City that was previously underutilized," the company said.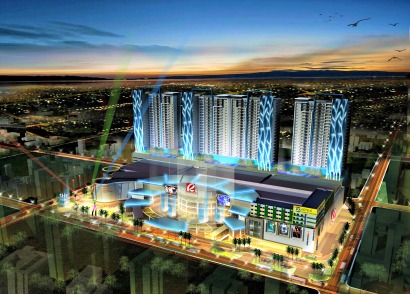 Robinsons Galleria Cebu
RLC's Commercial Centers Division general manager Arlene Magtibay said the mall is the key component of the mixed-use development that will include the second Summit Hotel in Cebu, two residential condominium buildings, as well as office buildings for business process outsourcing firms.
"RLC's sustained investments in Cebu City via Robinsons Galleria Cebu and other projects signifies the company's commitment in contributing to the city's robust economic growth. RLC supports the Queen City's vibrant retail industry as well as its booming property, business and tourism sectors," Magtibay said.
Robinsons Galleria Cebu is expected to attract shoppers and tourists from nearby government offices, consulates, churches, hotels, shipping terminals and schools.
It is projected to thrive as a hub of business activity and cultural exchange.
The mall's anchor tenants will include Robinsons Department Store, Robinsons Supermarket, True Value, Robinsons Appliances, Daiso and Toys R' Us.
It will also have six cinemas, including two 3D theaters, with a total seating capacity of 1,774.
Of these, cinemas 1 and 6 have been designated as VIP cinemas and each will be equipped with a wide screen, wide chairs and Atmos surround sound systems.
The mall will also have over 300 tenants offering a mix of international brands and popular local brands.
Tenants will also include homegrown Cebuano retail shops, restaurants, amusement centers and new entertainment attractions.
Robinsons Galleria Cebu is part of RLC's P17-billion capital expenditure in its 2015 fiscal year. (PNA)CTB/ EB/