Retire in the Philippines

Retire in the Philippines was the message of the Philippine President to Filipino-Americans in the United States Midwest as she revealed that her administration has readied infrastructure for medical tourism, including the setting up retirement homes.
In her speech at the Hyatt Regency O'Hare Chicago before hundreds of Filipino-Americans living in Chicago, Michigan, Minnesota, Ohio and other parts of the Midwest, the President enthused, "Our strongest advantage indeed is our people, and that is also opening doors for us in medical tourism and for you to retire in the Philippines."
"So, I hope that next time you need a general medical check-up, you will do it in the Philippines. I think, it will cost you less. Or when it's time for you to retire, instead of going to an old age care center here in the United States, you can also retire in the Philippines," the President urged.
"These are all made possible because we have provided the infrastructure for private investors to put up these facilities that serve you and other people all over the world allowing more and more people to retire in the Philippines," revealed President Arroyo who added that "in our agenda, we are investing in expanded education, healthcare, and other social services."
Earlier in her speech where she congratulated Philippine-American Steve Austria who just won the elections as Ohio representative to the US House of Representatives, President Arroyo assured the Midwest Fil-Ams that under her administration, "our economy is stronger than it has been in generations (and that) because tough choices were made, we've been able to build a firewall around the Philippines (and) our economy."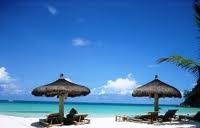 Retire in the Philippines
The President also regaled the Fil-Ams about the highway infrastructure built from the proceeds of the unpopular value-added tax (VAT) which, however, "save(d) the day for our country now that there is a global economic crisis."
"On that first use of VAT - infrastructure. We are investing in modernizing infrastructure like roads and bridges on an unprecedented scale..." added the President, telling them about the shortened travel time from Subic to Clark Air Base to Ayala, Alabang using the improved and lengthened North Luzon-Clark Expressway.
"And next time you go to the Philippines, we invite you not only to travel to Clark, to Subic, to Baguio on this nice new expressway but also you can travel by car from Aparri to Sulu through our Roll-on/Roll-off Ferry Nautical Highway System," the President added.
President Arroyo also enthused about Philippine tourism which is now "one of our biggest dollar-earners and employers today, so next time you go to the Philippines, you can also visit the different resorts that we now have like Boracay, Cebu, Bohol, Palawan; or see for real the Apo Island that is featured in the Shed Aquarium of Chicago."
The President concluded, thus: "The reason why we are so strong in tourism is not only because we have so many beautiful beaches, so many beautiful reefs, so many beautiful mountain vistas but also because aside from our beautiful beaches, we have the beautiful smiles of our people, and you can retire in the Philippines and enjoy it all right a your doorstep."