First Philippine Airlines Flights Between Philippines and New Zealand
Philippine Airlines will fly to New Zealand for the first time on December 2, 2015, by opening four times a week service to Auckland via Cairns (Australia), enhancing opportunities for three diverse peoples to explore each other's rich cultures and traditions.
PAL President Jaime J. Bautista will join guests on the inaugural flight and at a dinner-reception on Dec. 4 at Auckland where Philippine and New Zealand government officials, travel agents, tour operators, local media and representatives of the Filipino community in Auckland are invited.
Mr. Bautista said: "The route will stimulate passenger traffic along three travel streams - Manila- Cairns, Manila -Auckland as well as Cairns - Auckland.
The new service allows Philippine Airlines to cater to the travel needs of business and leisure travelers and showcase its distinct brand of service marked by Filipino warmth, charm and hospitality.
Filipinos residing in New Zealand will find the new service as their convenient link to their home country."
The Manila-Cairns-Auckland service will utilize the 156-seater Airbus 320, flying every Monday, Wednesday, Thursday, Sunday.
PAL's first foray into New Zealand provides a most convenient route for the more than 44,000 Filipinos residing in New Zealand to visit home, while allowing Auckland and Cairns residents to discover Manila or connect to PAL's 30 domestic and 39 international destinations.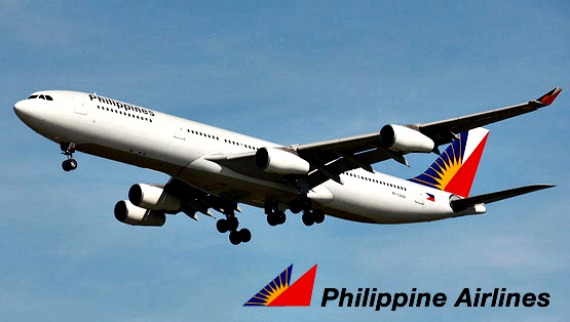 Cairns and Auckland will become PAL's 37th and 38th international points respectively, while Port Moresby in Papua New Guinea, set to be launched on Dec 18, will be its 39th international destination.
Records show passenger travel from the Philippines to New Zealand increased by 9.4% over the last five years, while the New Zealand to the Philippines travel grew by 11.6% over the same period.
The stopover in Cairns will enable Kiwis (locals) to visit northern Australia while those from Cairns can find a lot to explore at Auckland.
PAL is offering an introductory fare of only US$880 for a roundtrip, economy class and US$ 2700 for business class on the Manila-Auckland route; while US$705 for economy class and US$ 2044 for business class for a roundtrip Auckland-Manila route.
Roundtrip fare for Auckland to Cairns, Australia starts at US$ 378 for economy class and US$ 1658 for business class; roundtrip Cairns-Auckland route at US$ 368 for economy class and US$ 1832 for business class; roundtrip Cairns- Manila at US$ 523 for economy class and US$ 2452 for business class; and roundtrip Manila-Cairns at US$ 1200 for economy class and US$ 2950 for business class.
Auckland Airport, the largest and busiest airport in New Zealand, is the second largest in Australasia.
New Zealand's capital, Wellington, is 649 kilometers by road from Auckland or 1 hour by air. The city of Auckland is the main transport hub and the largest in New Zealand with a population of 1.5 million, accounting for 32% of New Zealand's total population. It is also known as "City of Sails" – set amidst volcanic islands, with numerous harbors, perfect for yachts.