BBC Features Philippines Holiday Best Facets on Travel News Program
Acclaimed world media group British Broadcasting Corp. (BBC) once again shone a light on a Philippines holiday with a three-segment feature on its program entitled Fast: Track.
The Philippine Tourism Secretary acknowledged the program which enjoys worldwide viewership as a valuable impetus to the country's thriving tourism industry.
In the first segment, Mr. Datar discussed the "Filipino factor," - what it is in the country that could lead to a more positive global image, and encourage more visitors to come.
Presented by renowned hosts Carmen Roberts and Rajan Datar, the show featured the local people, culture and various destinations.
"As marketers of a Philippines holiday, we have to be realistic as well. At this point in time, it's easier to sell our destinations than the country as a whole. We are like a mother company that is more known for its products," Mr. Durano said.
The feature further raised the question about the Filipinos' distinction over other Asians. Mr. Durano remarked that creativity, spontaneity, and being passionate make up the Filipinos' uniqueness.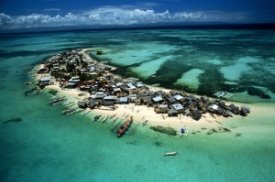 Philippines Holiday

Proof of the Filipino creativity was the recent international accolades received by local film-makers. Film director Remton Zuasola spoke briefly about this fresh wave of award-winning indie films.
"We commend these movies which also serve to promote the country's unique culture which tourists look for in a destination," shared Undersecretary for Planning and Promotions Eduardo Jarque, Jr.
Mr. Datar also introduced the international audience to a teacher who served as local guide. Joel Sibayan shared his "Five free things to do in Manila," which included visits to a century-old church and a forest park, mall-hopping, watching the sunset a Manila Bay and exploring the wet seafood market more popularly known as dampa.
Mr. Jarque said, "The Philippines, as a destination, is consistently expanding its international reach with feature opportunities like these. They complement our local initiatives to boost, as well as to sustain, travel growth in the country."
Ms. Roberts, on the other hand, shared her Philippines holiday island-hopping adventures across a few of the 7,107 islands in the country.
Among the Filipino pride she shared in the program were local transportation such as the jeepney and outrigger boats or bangka, and sites such as the El Nido resort in Palawan, and the natural wonders in Bohol. In a span of one week, Ms. Roberts was able to finish nine islands, which she noted was quite a feat.
Mr. Datar closed the show with a call to the Filipinos "to embrace, celebrate and promote its country's diverse origins." (Business World)