PHILTOA's 26th PHL Travel Mart Adapts QR Code Systems in Tour Packages
Travel junkies set to visit this year's Philippine Travel Mart (PTM) now have a digital way of window-shopping with quick response (QR) code systems being incorporated in tour packages being offered.
The 26th edition of PTM, which is organized by the Philippine Tour Operators Association (PHILTOA), is slated on Sept 4 to 6, 10 am to 9 pm at the SMX Convention Center in Pasay City.
PHILTOA president and PTM chairman Cesar Cruz, in a press conference in Makati, said that the PTM is the first travel exhibition in the country to adopt the QR code system.
He added that it was PHILTOA's way of reaching out to the millennial market since the QR code by definition is a type of 2D bar code used to provide access to information through a smartphone.
"This year we are adopting the QR code system because we would like to tell the millennial market that the Philippine tourism industry is ready to accommodate (them)," Cruz said.
Cruz said that the QR code system works in such a way that visitors can window shop using their smartphones to scan the code that will display promotional tour packages being sold in each exhibitor booth at the PTM.
Each exhibitor will also have an assigned QR code.
"Visitors have two ways of window shopping for tour packages—either by destination or by exhibitor (including accommodations, airlines, tour operators, travel agencies, and the like)," he added.
PHILTOA will be opening the travel mart with the scanning of a QR code instead of the traditional ribbon-cutting.
ASEAN integration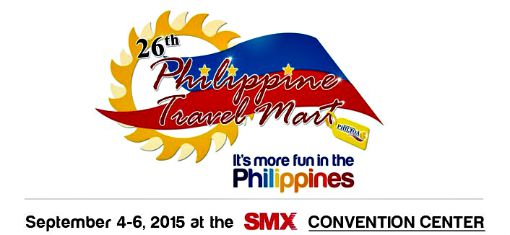 Cruz meanwhile said that this year's PTM will include ASEAN destinations plus China, Japan and Korea (ASEAN + 3) in line with recognition of the ASEAN Economic Community (AEC).
"In view of ASEAN integration which commenced this year we are also including ASEAN destinations plus China, Japan and Korea (ASEAN + 3)," the PHILTOA chief said.
"We are not forgetting that the PTM is for the promotion of domestic and inbound tourism. However, with the ASEAN integration we have to incorporate the Philippines in ASEAN destinations," he added.
He said that through the PTM, PHILTOA expects to position the Philippines as a hub of inter-ASEAN travel.
"It can be a combination of Boracay with Bali, or a combination of Myanmar with Ilocos," Cruz said, noting that these were only examples of twin packages being offered at the PTM.
Aside from twin packages, Cruz said that there are also three major Philippine tour offerings under the Tour Caravan Sale ng Bayan namely the Pack and Go packages, Fly and Go packages, and Bucket List packages.
Cruz said that Pack and Go packages make use of public transport for travel, the Fly and Go Sale packages make use of air travel, and the Bucket List packages require less travel but rely on low-impact tourist destinations such as Higantes Islands, Romblon, Calaguas, Catanduanes, among others.
This year's PTM will showcase about 250 exhibitors, a 10 to 15 percent in terms of the number of exhibitors from last year.
Cruz said that the PTM generated sales of exhibitors amounted to Php 80.5-million. He meanwhile expressed hope that this amount will increase by another 10 to 15 percent this year.
Rise of domestic tourism
Despite the inclusion of ASEAN destinations in tour packages, Cruz said that local destinations sold more than ASEAN destinations.
"The Php80.5-million sales generated last year included ASEAN destinations but 95 percent of sale generated was still for Philippine destinations," Cruz revealed.
"Domestic tourism has surpassed all projections," Cruz said. "The Philippine Travel Mart is one of the best platforms for the continued promotion of domestic tourism."
Department of Tourism (DOT) Assistant Secretary Art Boncato Jr. earlier told reporters that the country has already exceeded its target of acquiring 56 million domestic tourists by the end of 2015. (PNA) Azer N. Parrocha/CTB