DOT Gears up for Philippine Travel Fair

Annual Philippine Travel Fair - Philippine Travel Exchange (PHITEX)
The Department of Tourism (DOT) leads the industry in holding the Philippine Travel Exchange (PHITEX) geared towards bringing big volume transactions from the world's leading wholesale buyers of tour packages
The theme is "Awesome Philippines, Awesome Sceneries, Awesome Activities, Awesome Experiences."
Slated at the Fiesta Pavilion of the Manila Hotel the participants will come from the local airlines, hotels and resorts, tours and travel agencies, convention facilities, incentive and congress organizing firms, transport companies and tourism destinations.
Guidelines for joining the PHITEX are found at www.wowpinoy.net/phitex where online registration is likewise possible.
The event will be attended by about 100 travel firms from the world's six continents with large representations from China, Korea, Japan, Asia Pacific, North America, India and Europe.
"At least 200 local sellers are expected to meet up and do business with the 100 foreign buyers. Even small enterprises will benefit from product exposure, network enrichment and business exchange. It is also a venue to build strategic alliances with fellow suppliers in order to yield more competitive products," DOT Secretary Alberto A. Lim said.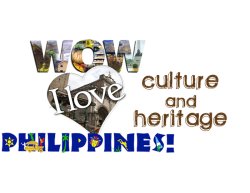 Philippine Travel Fair
PHITEX has been a successful institutional Philippine travel fair and mechanism in forging business tie-ups between international buyers and local sellers of tour packages through the years.
PHITEX comes on the heels of a new leadership which endeavors to increase tourism revenues and income through more focused marketing initiatives.
Highlighting the welcome dinner for the participants is a celebration of a decade of AWESOME PHITEX experience jointly hosted by the Department of Tourism, Hyatt Hotel and Casino, Manila.
The buyers will also visit Manila Ocean Park, the Philippines' first state-of-the-art oceanarium and boutique mall located at the back of the Quirino Grandstand, Rizal Park.
The foreign buyers will have a glimpse of the local destinations through the Philippine Travel Mart, to be held at SM Megamall, Manadaluyong City.
The buyers then get the chance to sample these destinations with the familiarization programs organized by the DOT, in cooperation with PHILTOA, where Cebu, Bohol, Boracay, Legazpi, Palawan, Clark, Subic and the Ilocos Region. (PNA/Lily O Ramos)