New Philippine Tourism Slogon Focuses on Filipinos to Entice More Tourists
The warmth of the Filipino people highlights new Philippine tourism slogon
The Department of Tourism (DOT) is launching a new brand campaign to attract visitors to the country with the line - 'It's more fun in the Philippines.'
Focusing on the country's core strength, the campaign singles out what no other destination can offer - and that is the Filipino people.
For example, the Lonely Planet guidebook calls Filipinos 'among the most easygoing and ebullient people anywhere.'
"Our strategy is simple: while other countries invite you to observe, Filipinos can promise a more heartfelt and interesting experience.
Wherever you go, whatever you do in the country, it's the Filipinos that will complete your vacation and will make your holiday unforgettable," says the new Tourism Secretary, Ramon Jimenez, Jr.
The Filipinos are already known around the world to be one of the happiest and warmest people on earth. The campaign hopes to enjoin the whole country in creating positive buzz of the tagline.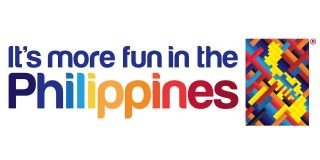 As the international campaign is underway, the DOT is also developing a national initiative under the line '#1FORFUN' to rally the nation.
"The Philippine tourism slogon is a goal, a constant reminder to ourselves why we can tell travellers it's more fun here than anywhere else," says the Secretary.
"It needs everyone's support for it to stay true—we need to make sure people's experiences in our country are positive, enjoyable, and most of all, fun."
The long-awaited idea was developed by advertising agency BBDO Guerrero, appointed in December after an exhaustive pitch overseen personally by Secretary Jimenez himself and approved by the President and members of the Cabinet. (Philippine Department of Tourism)

<!- BEGIN RSS Buttons -->




[

?

] Subscribe To This Site

<!- END RSS Buttons -->



Return from Philippine Tourism Slogon to Home