Philippine Tourism Industry Aims for Stronger Presence in Korea
The Department of Tourism (DOT) is pursuing a more aggressive Philippine tourism campaign in the Korean travel market, as it shifts towards new targets and niche segments, high-end tourists, and repeat visitors.
Tourism Secretary Wanda Teo, who also chairs the Tourism Promotions Board of the Philippines (TPBPHL), recently sent a strong Philippine delegation to Seoul to conduct a one-day business mission as part of the DOT and TPBPHL's joint marketing and promotional efforts to ensure stronger visibility in the Philippines' top travel market.
"While it is reassuring to note that more than a million Koreans continue to flock to the Philippines annually, new and complex outbound market segments and trends are also on the rise.
We are eager to stay ahead of the game by relentlessly pushing our country's tourism industry to be responsive to the ever-changing demands of the Korean travel market," the tourism chief said in an issued statement.
According to Tourism Promotions Board (TPB) Deputy Chief Operations Officer (DCOO) Maricon Ebron, who led the Philippine delegation to Seoul, the demands of the Korean outbound market are becoming more sophisticated with their increasing preference for more free and independent travel.
"To retain strong growth for Korean arrivals in the future, we should diversify the market and develop new destinations. We have to create attractive programs and activities to lure the market," she said during the Philippine reception held last 12 October 2016 at the Lotte Hotel in Seoul.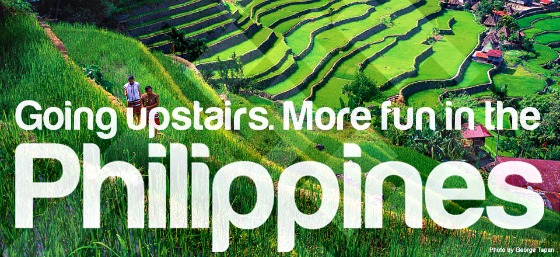 Speaking before Philippine sellers and Korean buyers and agents, the former Tourism Attache to Seoul is confident that the Philippines will surpass its 1.4-million target Korean arrivals by yearend because of its improved capacity, further upgrades in infrastructure and increased connectivity.
She likewise assured the tourism stakeholders of DOT's and the TPB's continued cooperation on business missions such as this, as well as increase digital presence and expand trade and consumer activation in the country.
According to Philippine DOT Korea Officer-in-Charge Liliosa Libosada, the Philippine business mission to Seoul this year saw a number of new tourism industry players rounding up to 63 delegates from 42 private sector companies covering the airlines, tour operators, and hotels and resorts that brought in new tour packages, travel services and facilities in the Philippines.
200 top-quality agents from Seoul and 9 officials from the Korean government sector and other local companies have been invited for the one-on-one table top meetings and business presentations.
Korea remains as the Philippines' biggest visitor-generating market with arrivals summing up more than one million annually since 2012.
A total of 828,911 Korean arrivals have been registered for the first seven months of 2016, which makes up 23.42 percent of the total foreign arrivals to the country. (DOT)