DOT-ADB-Canada to Help Address Skills Mismatch in Philippine Tourism Industry

The Department of Tourism (DOT) along with the Asian Development Bank (ADB) and the Government of Canada has announced the financial support for skills training of Filipinos in the tourism industry
The skills training scheme is part of a larger Canadian $7-million support initiative to DOT for improving competitiveness in tourism over the next three years.
The project known as Philippines Improving Competitiveness in Tourism is designed to complement the efforts of the government in reaching the target of 10 million tourist arrivals by 2016 and creating quality employment in the sector.
The project focuses on three outputs, namely: Output 1, assisting local governments to reduce red tape affecting businesses operating in the tourism sector; Output 2, support to industry to raise standards through DOT's new hotel and resorts quality assurance and accreditation framework, and Output 3, tourism industry skills development program.
The project activities will be piloted in four destinations - Cebu, Palawan, Davao and Bohol.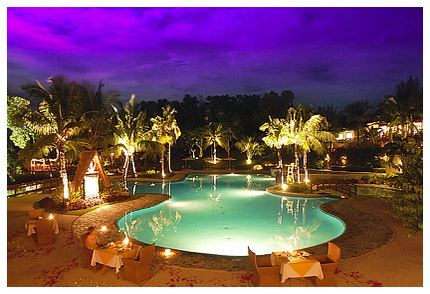 Alegre Beach Resort and Spa, Cebu
"The ADB-Government of Canada assistance to DOT will pilot exciting and innovative approaches to incentivise employers and employees to upgrade skills, services standards, and create career paths for tourism workers through the development of quality education and training curriculum, and for local governments to reduce unnecessary regulatory burden on tourism enterprises in four destinations" said Assistant Secretary Rolando Canizal of the DOT.
"If successful, these would be schemes the DOT would want to consider rolling out nationally," he added.
Today's workshop here is the first of a series and will inform industry participants on DOTs industry skills development program and the application process for support to tourism enterprises to upgrade employee skills and service standards.
"Cebu has a fast growing tourism industry and a major mismatch in skill is now evident. We hope that the employer-led skills development program and support scheme will be an important step towards addressing this mismatch in the industry by upgrading the skills of young Filipinos on par with the best in the ASEAN region" said Kelly Bird, project manager from the ADB.
The Philippines Improving Competitiveness in Tourism is a 38-month program funded by the Government of Canada and administered by the ADB.
Workshops will also be held on Feb. 17 in Davao and Puerto Princesa in Palawan, while a fifth workshop will be held in Coron on Feb. 26. (PIA-7)