Tourism Chief's Japan Visit Bags New Direct Flight Deal, Investment Commitments
Tourism Secretary Wanda Teo is back in Manila after a fruitful three-day visit to Japan, securing a new direct flight deal, investment commitments, and support from the biggest travel association in Japan.
One of the most important accomplishments of the Philippine delegation from the Department of Tourism (DOT) was clinching the deal with Vanilla Air to mount direct flights between Tokyo (Narita) and Cebu, as it would ensure a stronger visibility for the Japanese tourists' 'vacation destination', Cebu.
According to Secretary Teo, "This first Japanese air carrier to fly directly from Tokyo outside Manila would establish Cebu as a major international gateway and channel economic growth and development to Central Philippines, a realization of President Rodrigo Duterte's economic agenda."
The tourism chief also got the nod of Japan Association of Travel Agents (JATA), Japan's biggest travel association, to promote new Philippine destinations the same way they marketed Cebu to become Japanese tourists' favorite destination.
JATA members are expected to meet in the next few days to study the DOT's proposal to keep a strong presence in the Japanese market, promoting new and emerging destinations such as Bohol, Laoag, Siargao, Iloilo, Palawan, Clark, and Davao.
"With JATA's renewed commitment to promote the Philippines, the DOT could only anticipate the Japanese market to rise to number one in generating inbound tourists," Secretary Teo added.
The DOT also bagged two significant investment pledges from key Japanese construction and property development companies.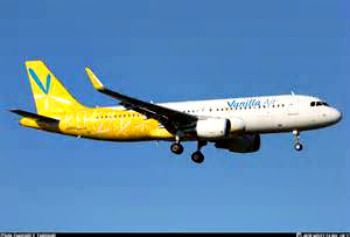 Vanilla Air
These potential investors are looking at putting up industrial parks, retirement and shared communities, condominiums, and mixed-use properties in various places in the Philippines.
DOT Undersecretary Benito Bengzon, Jr., Tourism Infrastructure Enterprise Zone Authority's (TIEZA) Chief Operating Officer Atty. Guiller Asido, and Philippine Tourism Attache to Tokyo Gwendolyn Batoon helped wooed these investors, highlighting the 'ease of doing business' in the Philippines and all the fiscal incentives in tow of investing here in the country.
Among the places they pitched for investments include Palawan, Bataan, and Davao.
Meanwhile, Philippine tourism turned heads at the Philippine Economic Forum that was held last Wednesday at the Prince Park Hotel in Tokyo.
Secretary Wanda Teo, who was acknowledged during the forum, could not be more than thankful for the importance given by the country presenters to the tourism business.
She said, "Tourism, indeed, cuts across different sectors and segments of the society. It is our shared responsibility, between the government and the private sectors alike to grow and develop our country's sunshine industry.
And we are grateful in the DOT that we found a strong alliance with the other government agencies and industries, and from our neighbor countries like Japan, in fulfilling the promise of tourism for our country's inclusive growth and development."
Tourism Secretary Teo was among the cabinet members and other high ranking government officials and prominent business leaders who joined President Rodrigo R. Duterte's Philippine delegation during his three-day Work Visit to Japan early this week.