The Philippine Star Newspaper

Philippine Star newspaper keeps readers informed
Filipino people like to have morning coffee along with newspapers and online news. Even the magazines are good, either paper-based or online. The internet has made huge difference in newspaper circulation.
In this digital age, most of the readers are looking for online editions of the newspapers and as a result, online readership has increased rapidly from the past years.
In the Philippines, most of the residents are attuned to reading newspapers –printed or online. It is a way of being informed of the current events local and abroad. The Philippine STAR newspaper, one of the leading English broadsheets in the country, offers complete relevant information from international to local, from politics to entertainment, and many others.
The Philippine Star was founded on July 28, 1986 by veteran journalists Max Soliven, Betty Go-Belmonte and Art Borjal. It is a daily broadsheet circulated nationwide in the Philippines. Owned and published by PhilSTAR Daily, Inc. The Philippine STAR also has an established circulation in Hong Kong and Saudi Arabia.
Data from the Neilsen Media Index for the first quarter of 2008 show that the Philippine Star is the most read broadsheet in the Philippine capital of Metro Manila, with a Monday-to-Saturday readership of 47.4 percent. As of the last semester of 2007, the Media Index also showed the Star is the number one broadsheet among the ABC1 socio-economic class, with 47.3 percent of the market, up from 35.7 percent the previous year.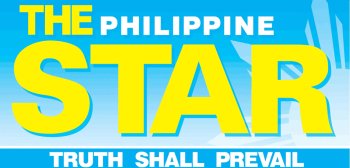 Philippine Star Newspaper
A separate survey by the Nielsen Media Research - Print Advertising Information Service, which monitors print advertising placements, shows that in 2007, the STAR received the lion's share of advertising expenditure among all other Philippine broadsheets.
It reports P2.97 billion worth of advertising went to the Philippine Star, followed by P2.68 billion for the Philippine Daily Inquirer, and P1.35 billion for the Manila Bulletin.
It is the first Philippine broadsheet to fully harness the power of SMS (text message) to gather opinions from its readers.
These opinions are featured in a regular column. The concept was later copied by other broadsheets, as well as tabloids.
The Philippine Star can be accessed online as well. With the remarkable innovation of the World Wide Web, an online edition of the newspaper was created.
From its modest beginnings with the March 1997 banner publication, philstar.com has grown in content and reach over the years.
Philstar.com offers its readers a new and improved site with easier navigability, better-organized news content, as well as more interactive tools and features.
Its goal remains the same – to keep Filipinos, wherever in the world they may be – in tune with the events taking place in the Philippines and in synch with the needs and trends of the times and in touch with the rest of the world.