Philippine Skydiving - Subic to Become First  Destination

The event is being organized by Sheldon Rice, a Canadian national who serves as operations manager of Adrenoline Island Adventures at the Baloy Beach Resort in Olongapo City, in partnership with Exotic Sky Adventures from Europe.
"We will bring in about 300 to 400 skydivers from all over the world to the Subic Bay International Airport (SBIA) to skydive for about eight or 12 days to promote Philippine skydiving as another tourist attraction in the country," Rice said.
Aside from skydiving, the organizers are also lining up tours to some tourist attractions in the free port, including Zoobic Safari and Treetop Adventure Park.
Festival participants are also expected to engage in other adventure sports here like horseback riding, scuba diving, kite boarding, jet skiing, wake boarding, parasailing and more.
As planned, YS 11 and Antonov 26 aircraft will take off from the SBIA here on Nov. 14, with some 107 divers who will be jumping from a height of 15,000 feet.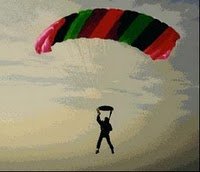 Philippine Skydiving
The divers will do various skydive formations like the "First Jump Tandem", "Pro-Swoop Competition ", "Canopy Formation", and "Big Way Formation".
To further thrill the spectators, Rice is also planning to do several publicity stunts during the festival, including taking his three-year-old son on a first jump tandem skydive.
Rice also said a European partner will also be taking his son, aged 10, and his daughter, aged 11. Both have completed tandem jumps at the age of two and currently hold the world record for the youngest tandem skydiving passengers.
Rice also intends to take with him some daring newscasters or reporters, showbiz personalities and other personalities for a first jump tandem skydive, free of charge.
The event hopes to break records here in the Philippines because, according to Rice, skydiving has not been performed in the Philippines in such big groups.
Both the YS 11 and Antonv 26 planes to be used in the festival are owned by the Interisland Airlines, a Manila-based passenger and cargo charter company providing domestic and international flights for scheduled services, and passengers and cargoes.
Rice noted that Subic has the advantage over other Philippine skydiving destinations in the country because it can be easily reached from Manila or Clark by land, and it has its own airport for those coming in with their own planes.
Aside from Philippine skydiving events, about a hundred airline operators will set up their own booths during the festival to offer different services or sell skydiving and scuba gear.
"After each dive, our guests will find it more exciting to stay in Subic as we have teamed up with the most popular resort hotels serving the best food menu in the entire mainland. All are within walking distance from the many entertaining bars and restaurants," Rice said.
"Teaming up with other tourism establishments means more diving adventures. It would be like skydiving one day, para-sailing the next day," he added.
He also said that organizers are planning to do the event on an annual basis to help promote Subic as the best tourist destination in the Philippines, especially for sky divers.
"Provided that the event goes well, and that the skydivers enjoy their vacation here in the Philippines, we will start working towards a world record attempt in 2013," he added. (PNA)