Philippine Real Estate Market Continues to Grow and Expand

Riding the crest of renewed investor confidence fueled by the strong macroeconomic fundamentals, the Philippine real estate market continues to grow and expand its market.
"The Philippine is experiencing the best real estate market in the past 20 years. No slowdown will be seen during the year," Rick Santos, Chairman and Founder of CBRE Philippines said.
"The increased purchasing power of the mid-income segment will drive demands for residential and housing developments," Santos said.
He said the country is expecting democratization in the housing sector – from a nation of renters to owners.
The low interest rates and affordable financing schemes helped democratize the housing ownership in the country. More Filipinos prefer to buy rather spend their money for rent.
At the same time, Santos said "the pre-leasing commitments will remain strong from the business processing sector with an estimated 80 percent to 90 percent take up in total office supply."
Santos explained that location and leisure lifestyle will be a primary consideration for BPO site selection and office developments and this will spread in other areas outside Metro Manila.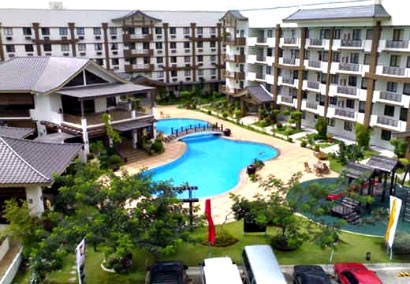 Philippine Real Estate Market
"Developers would continue to build office spaces for the BPO industry for the next five years with the Philippines still looking good as the outsourcing destination," he enthused.
The Philippines will remain as one of the cost-effective office destinations in Asia and fears of fiscal cliff in the US will push more BPOs to the country, Santos explained.
"We are becoming the lifeboat of many US and European companies that need to outsource in order for their business to survive and actually preserve jobs back in their countries," he said.
Adding to that, Santos said "we see a return and rapid expansion of US and European multi-national corporations to the country."
The resurgence of the manufacturing industry will be seen as more Northeast Asian firms relocate to the country, he added.
The CBRE head also said the increasing demand on MICE (meetings, incentives, conferences and exhibitions) will increase the demand for accommodation and will drive the presence of five-star international brands in the country.
"And with tourism efforts now in full swing, a captive international market for destination properties like in Cebu and Boracay, will revitalize investment and luxury developments in these areas," he said. (PNA) FPV/Gloria H. Grejalde