At 75, Nana Miniang Still Makes the Best Native Chocolate in Ilocos Sur

Herminia "Nana Miniang" Makil started making native chocolates out of cocoa in the 1970s.
Now 75 years old, Nana (Ilocano term for the elderly) Miniang is still at it molding ground cocoa into chocolate tablets which have become popular to locals and tourists in the heritage city of Vigan.
When elderly Filipinos gather the first week of every October to celebrate Elderly Filipinos Week, residents of this mountainous town will have Nana Miniang in mind.
She does not see herself retiring from her choco business. She makes the rounds of provincial trade fairs or trainings and seminars in the region.
"I love learning," she said her face lit up while dwelling into her business.
She said molding the chocolate tablets is a manual work although grinding the cacao beans is done with a machine.
She dreams of improving her product and expanding her business to supply big groceries in the province including exporting her product.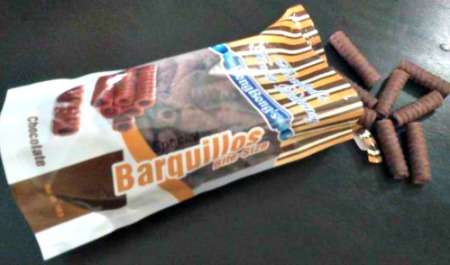 Philippine Native Chocolate
She built her choco business with patience, determination and diligence.
Nana Miniang recalled that they had to travel to other towns to buy and grind cacao seeds.
When other residents cut down their cacao trees to plant rambutan seedlings, she kept her choco business.
Believing on the good quality of her product, based on positive client comments and increasing orders from various parts of the province, she went on improving the quality of her chocolates.
The Department of Science and Technology Small Enterprise Technology Upgrading Program (DOST-SETUP) helped her expand her business and provided two working tables, grinder and Liquified Petrolium Gas tank.
She also applied techniques she learned from seminars and trainings of the Department of Trade and Industy.
Her chocoloates got an award for product quality in the Kannawidan Ylocos Festival in Ilocos Sur in February 2012. (MCA/ Imelda Castro-Rivero/PIA-1:Ilocos Sur)