Philippine National Heroes - Every Teacher is a Filipino Hero

Teachers are Philippine National Heroes
"Teaching is beyond imparting knowledge, skills and values to students. It is about developing potentials. It is sharing your life in order to touch their lives."
These are the words of Dr. Chelo C. Tangan, a social studies teacher at the Cagayan National High School (CNHS), after being hailed as one of the best mentors in the country in the recently concluded Search for Outstanding Teachers (SOT), sponsored by Metrobank Foundation, Inc.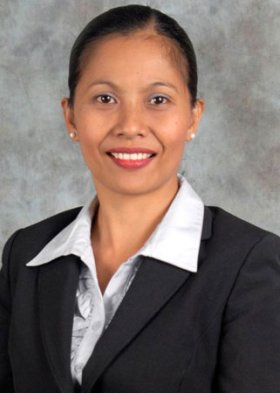 Dr. Chelo C. Tangan
Dedicating 17 years of service to the teaching profession, Tangan truly demonstrated her passion in educating the young minds by doing exemplary work that has greatly helped the students in school. Passion and focus are the traits of Philippine national heroes.
She initiated the setting up of their school an audio-visual room (AVR) now fully equipped with a-v materials being utilized by more than 6,000 students and more than 200 teachers from their school's eight departments. This resulted in the improvement of the instruction and learning process of the students as well as the teachers.
She also wrote a workbook titled "Sanayang Aklat sa Araling Panlipunan I" for the development of knowledge and skills of students for the subject.
According to her, this has increased the mastery level of their first year students during the school year. This workbook is now used in the division of Tuguegarao and some schools in the division of Cagayan.
She is also into research focusing on correct instructional practices, test construction and analysis which eventually inspired her students and co-teachers' interest and commitment in Social Studies as a subject.
Aside from her interest in Social Studies, Dr. Tangan is also an active leader as she participates in different clubs and organizations while at the same time serves as an adviser to different student clubs like their school's Rainbow Interact Club and the Supreme Student Government (SSG).
Under the Rainbow Interact Club, she organized the "Teach A Child" program where activities like singing, telling stories, coloring activities and solving Math problems are conducted in a barangay.
She is also actively involved in outreach activities of their SSG like gift-giving activities to different barangays every holiday season. Leaders are excellent examples of Philippine national heroes.
In an interview, she said that she continues to upgrade her acquired knowledge and that she is not the type of teacher who always sticks to lectures only. She stressed the importance of group dynamics and activities that enhance multiple intelligence of students.
When asked about her message to her fellow teachers, she said "All teachers are Philippine national heroes and they deserve recognition. They chose a not-so glorious job that won't make them rich but they spend their lives educating people. They should still be motivated and find a worthy meaning in the profession. Teaching is a God-given goal and teachers are divine interventions."
She will be promoted to principal at the Gosi High School but she said she will still continue to be of help to the teaching profession.
Dr. Tangan is the second teacher from their school to receive such award. (TCB/Oliver Baccay/Liana G. Acuzar/PIA-2)