How Well Do You Know the Philippine Flag?
May 28 to June 12 are declared as Philippine Flag Days throughout the country via Republic Act No. 8491, how well do you know the national flag?
The Philippine national flag was a brainchild of President Emilio Aguinaldo according to historical books.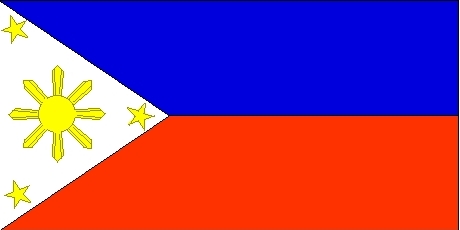 Its colors symbolize certain values: the red field means that Filipino valor is second to none. The white field means that Filipinos are capable of governing themselves. The sky blue field signifies the loftiness of the Filipino struggle for freedom.
The equilateral triangle represents the Katipunan ideals of Liberty, Equality, and the Brotherhood of Men.
The three stars represent the three major geographical subdivisions of the Philippine archipelago, namely Luzon, Visayas, and Mindanao. The points in each star represent all the islands that make up these major geographic subdivisions.
The eight rays of the sun represent the eight provinces declared by the colonial government to be in a state of war (an estado de Guerra) during the revolution.
The Philippine flag is further distinguished from all other national flags. When the red field is up and the blue field is below, it signifies that the country is at war.
Moreover, the Philippine Flag not only represents national identity but this was colored by the blood of our forefathers and enshrined by their sacrifices.
R.A. No. 8491 is a reminder to every Filipino that the Philippine national flag is the singular symbol of the country defining the unity of the various towns, provinces, regions, and ethno-linguistic and sectoral groups of the nation. It also advocates national unity, love of country, and nationhood.
The law enjoins all agencies and instrumentalities of government, business establishments, institutions of learning, and private homes in the country to display the Philippine national flag during the Flag Days period.
<!- BEGIN RSS Buttons -->
[
?
] Subscribe To This Site
<!- END RSS Buttons -->
Return from Philippine Flag to Home