Philippine Entertainment

Within Philippine entertainment, it is said that the need for entertainment is in human nature, and thus there will always be a demand for entertainment enterprises.
All sectors and all age groups in civilized society have a natural or instinctive craving to be entertained. It is even acknowledged scientifically that depriving people of entertainment is not good for their mental and emotional health.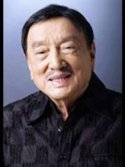 Dolphy
Thus, in the military, in hospitals, in nursing homes, on ships and planes, various forms of entertainment are provided regularly. Even in jails, the condemned are not deprived of entertainment in the form of books and hobbies. And in the Philippines especially, where the people, rich and poor. are described as among the happiest in the world, entertainment means big business.
The following are the highest paid actors/actresses in Philippine entertainment and showbiz:
Dolphy - As an actor and prime comedian, Dolphy entertained the nation with his physical humor and classic jokes. At 74, he still does and calls himself a happy man.
Born on July 25, 1928. His real name is Rodolfo Vera Quizon, but for millions of his followers, he is simply Dolphy or Kosme, the character he portrays in the weekly television sitcom, "Home Along Da Riles". Many people envy him for his wonderful career in Philippine entertainment and interesting lifestyle. For them, Dolphy is the "king of comedy" who views life with joy and excitement. He started as a struggling performer onstage during the Japanese Occupation.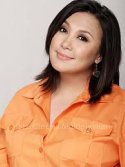 Sharon Gamboa Cuneta Pangilinan (born January 6, 1966) is a popular Filipina actress, TV host, singer, and endorser. She is also known as The Mega Star of Philippine Entertainment and Showbiz having been a grandslam awardee, a box office queen hall of famer and a recipient of several lifetime achievement awards at a relatively young age.
She studied business management in Boston College for one year (1999). Her late father, Pablo, served as mayor of Pasay City for more than four decades while her mother, Elaine, is also an actress in her own right. She and her current husband Kiko had a child, Simone Francesca Emmanuelle, or Frankie, born in November 2000. She is one of the most popular actresses in Philippine entertainment history, and she is one of the top product endorsers of the Philippines.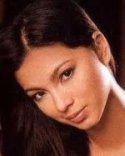 Angel Locsin (born Angelica Colmenares on April 23, 1985), is a television and film actress, commercial model, film producer and fashion designer in the Philippines who was introduced in GMA Network's youth-oriented program, Click.
Locsin rose to prominence after being cast as one of the lead stars in the fantasy-themed television series Mulawin in 2004. Soon after, she starred as the superheroine Darna in the TV adaptation of the popular Mars Ravelo comics hit. When her contract expired last March 2007, Angel did not renew her contract to her mother studio, GMA Network and signed an exclusive contract in ABS-CBN despite her booming career in GMA.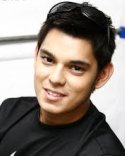 Richard Kristian Rama Gutierrez, more popularly known as Richard Gutierrez (born January 21, 1984 in Beverly Hills, California) is a major young Filipino film and television actor. Gutierrez is dubbed by the media as The Super Idol of the Philippine Cinema and often called as the Primetime King due to his mass appeal and a long streak of success in films and innovative television shows making him one of the highest paid actors in Philippine entertainment.
He has been named "King of Valentine Movies" by the Guillermo Mendoza Memorial Scholarship Foundation, Inc. after four consecutive years playing lead role in four Valentine movies, all grossing more than 100 million Pesos at the box office.
The Philippine entertainment industry is vibrant with scandals and issues among celebrities, which are written in most broadsheets and tabloids. Drama and fantasy shows are anticipated on major television networks such as ABS-CBN, GMA Network and TV5, so are Latin telenovelas, Asianovelas and anime. Daytime television is dominated by game shows, variety shows, and talk shows such as Eat Bulaga, Game KNB? and Wowowee.
Philippine cinema is also appreciated, but has faced strong competition from American and European films.
Philippine entertainment has been very colorful for the past decades. Great young and veteran actors and actresses have made us laugh, cry and even have felt the same what they have been too. As they said, entertainment is one of the most dynamic industries anywhere in the world and acting/performing is one of the most difficult jobs ever.
But, for every industry, there exists the best and with their best, there exist in return great rewards.