Sexy Stars, Formerly Called Philippine Bold Star, in Philippine Cinema
Philippine cinema celebrates the Philippine bold star
The Philippines, hosting one of Asia's earliest film industries, remains undisputed in terms of the highest level of theater admission in Southeast Asia.
Even if a dramatic decline is observable, movie producers and cinema owners are continuously hopeful that people will patronize locally produced films through offering the audience more artistic and mature films, and significant improvements in cinematic techniques.
Throughout the history of the film industry in the Philippines, several filmmakers have already produced projects which tackled Philippine political, sexual, social and religious matters which are considered sensitive and controversial. Some of which are taboo subjects, including soft porn films, but are widely acknowledged by film audiences.
Philippine cinema is not only known for its top-rating films and high-caliber actors and actresses, it's also known for talents with well-sculptured bodies and pretty faces who ventured into sexy movies. These sexy stars, formerly called, Philippine bold star, are the stuff of men's dreams and the object of women's envy. Some of these sexy stars became quite popular in the country, with various projects being released in a year.
Piracy might have caused the producers to minimize productions of soft porn films, yet the fame of these physically gifted actresses is always in the memory of the movie-goers. Below are some of the most recognizable names and faces of Philippine bold star in the adult movie industry. Philippine adult movies are soft porn or sexy movies which have become a phenomenon in the Philippines.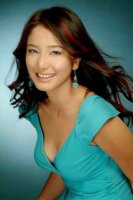 Katrina Halili

Christine Reyes
Katrina Halili - She was voted FHM Philippines' sexiest woman for the year 2006 and bagged the title yet again in 2007.
Cristine Reyes - Ara Mina's younger sister and also a StarStruck 1 alumna. She was FHM's cover girl for August 2007.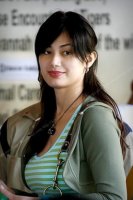 Francine Prieto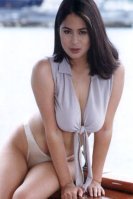 Joyce Jimenez
Francine Prieto - Started as a sexy Philippine bold star actress together with Diana Zubiri and also model of the FHM 2004 Calendar.
Joyce Jimenez - A Filipino-American sexy actress who now owns Private Joyce. The original "Pantasya ng Bayan." (everybody's fantasy). Probably the most well-known Philippine bold star.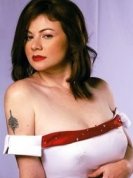 Rosanna Roces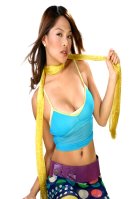 Asia Agcaoili
Rosanna Roces - Popularly known as Osang, Rosanna Roces is famous for her several sexy films. She was also one of the actresses who popularized plastic surgery in the Philippines.
Asia Agcaoili - Was part of the second wave of Viva Hotbabes. An actress, sexy columnist of FHM Philippines, model, TV and radio host.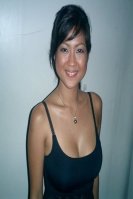 Alicia Mayer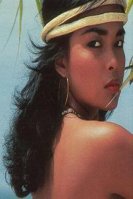 Tetchie Agbayani
Alicia Mayer - Cover girl of FHM 2003. She posed for photographers from all over the world wearing nothing but a bikini made of lettuce.
Tetchie Agbayani - An actress, psychology instructor and former beauty queen. She also appeared in the German edition of Playboy magazine in 1982.
Diana Zubiri - She became quite a controversial Philippine bold star when she had a photo shoot on top of the EDSA-Shaw flyover in Manila wearing only a two-piece bikini.