Philippine Airlines Value-Added Wifi - and Manila-Auckland Flights
Flag carrier Philippine Airlines (PAL) enables more passengers to surf the internet or browse social media for 30 minutes or 15 MB for FREE and surf longer for the rest of the journey at 50 percent off on myPALWiFi upgrade plans.
"The free Wi-Fi offer was very well received when we first launched it for a limited period. We are very proud to be the first airline in Asia to offer free wi-fi onboard for all passengers traveling on international flights that are equipped with the service", PAL President and COO Jaime J. Bautista said.
"We continuously work towards addressing our passengers' needs and have also come up with more affordable renewal price plans, and soon, access to hi-speed internet even while flying at 30,000 feet. This latest offering, which enables customers to stay connected inflight, is the airline's way of demonstrating its 'heartfelt' service philosophy," he added.
Each subscription plan is tailored to suit different usage needs of the passengers, beginning with the basic US$ 5 for 35MB. The US$ 20 plan for 150MB is suited for those who need more usage.
The service offering forms part of the airline's customer-centric initiatives in line with its goal of becoming a five-star full service national carrier of the Philippines, the airline of choice in all markets it serves and a source of pride for Filipinos everywhere.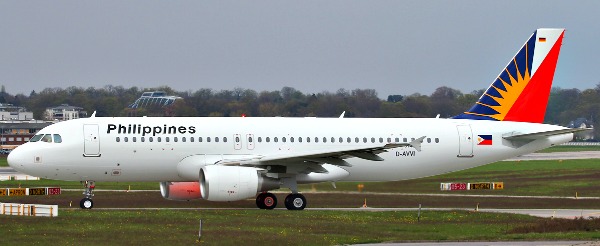 PAL to introduce non-stop Manila-Auckland flights
Philippine Airlines will be introducing a major product upgrade on the Manila- Auckland route by way of non-stop flights beginning December 6 this year.
The non-stop MNL – AKL service will operate via PR 218 thrice weekly – every Wednesday, Thursday and Sunday - departing Manila at 11:15PM, and arriving Auckland at 2:05PM local time the following day. PR 219 leaves Auckland every Friday, Saturday and Tuesday at 12:30AM local time and touches down in Manila at 5:45AM.
The new product makes PAL the only Philippine carrier which offers the quickest and most convenient flight option between Manila and Auckland. With the forthcoming non-stop service, travel time to Auckland will be reduced to 10 hours from the current 12.15 hour Manila – Auckland via Cairns route.
PAL will be utilizing its twin-aisle dual class 254-seater A340s from its single-aisle 156-seater A320s thus increasing capacity by 60%.
Passengers arriving in Manila from Auckland can conveniently connect to PAL's domestic and international network such as Manila-London, Asia, North America and the Middle East.
PAL will continue operating the Manila-Auckland via Cairns route until December 5, 2017. The introduction of non-stop Manila – Auckland flights on December 6 will coincide with the suspension of the Manila-Auckland via Cairns service.
· Passengers with confirmed tickets for Manila – Cairns vv., flights dated December 6, 2017 onwards may reroute to Manila – Darwin / Brisbane/Melbourne/ or Sydney and connect to Cairns via other airline and vice versa. Passengers with confirmed tickets for Cairns-Auckland vv., flights will be endorsed to other airlines.
· Passengers with confirmed tickets for Manila-Auckland (via Cairns) dated December 6 onwards will be automatically accommodated on the non-stop flights. All affected passengers due to the suspension of the Manila – Auckland (via Cairns) service have the option to rebook on the dates of their choice or to refund their tickets.
For more flight information, passengers may call PAL Hotline (02) (+632) 855 – 8888, log on to www.philippineairlines.com or visit the nearest PAL ticketing office or partner travel agent.