Philippine Airlines to Open Cebu - Bangkok Service in December

Amidst public demand for direct non-stop flights from Asian destinations to Central Visayas, Philippine Airlines will be opening a thrice weekly Cebu-Bangkok-Cebu service starting December 2, 2017.
The new flights will serve the route utilizing PAL's 199-seater Airbus A321 which offers Business, Premium Economy and Economy classes of service.
Free baggage allowance, Wi-Fi connectivity, inflight entertainment and new inflight meals are among the offerings passengers will enjoy on board the 3.45 hour journey.
PR578 (CEB-BKK) departs Mactan, Cebu at 9:25PM every Tuesday/Thursday/Saturday and arrives in Bangkok's Suvarnabhumi Airport at 12:10AM local time. Return flight PR579 (BKK-CEB) leaves Bangkok at 1:30AM local time every Wednesday/Friday/Sunday and touches down at 6:15AM.
Travelers from Thailand now gain a convenient direct link to 'The Queen City of the South' and can connect to any of the following domestic destinations PAL flies to from Cebu, namely:
Bacolod, Busuanga, Butuan, Cagayan, Caticlan, Davao, Camiguin, General Santos, Iloilo, Kalibo, Legaspi, Ozamiz, Puerto Princesa, Siargao and Tacloban. From Cebu, visitors may also take PAL flights to Tokyo, Nagoya, Osaka, Seoul (Incheon), Singapore, Chengdu and Beijing (Peking).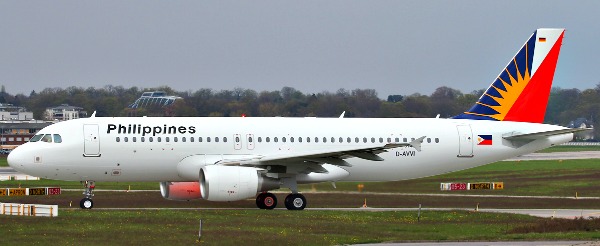 Philippine Airlines to open CLARK – VIRAC service
In response to the clamor of residents of the Province of Catanduanes for a direct link to Central Luzon, Philippine Airlines(PAL) will soon be operating a direct Clark-Virac service thrice weekly beginning December 15, 2017.
Virac is the capital municipality of Catanduanes Province located in the Bicol Region. The Clark-Virac link is a prime initiative of Catanduanes' Lone District Representative and concurrent Chairman of the House Committee on Transportation Rep. Cesar V. Sarmiento. The solon has been in dialogue with airline officials amidst calls for expanded air links to Virac.
PAL President and Chief Operating Officer Jaime J. Bautista said, "This latest pioneer route enables us to serve the flight needs of our 'kababayans' in the Province of Catanduanes. It will be our pleasure to serve the Clark – Virac route and provide them our trademark heartfelt service on this short hop. The new flights further expand our domestic route network and our hub at Clark International Airport giving travelers the flexibility to choose from our wide array of domestic services."'
For his part, Rep. Sarmiento thanked Philippine Airlines, citing 'the benefits of the service in terms of spurring tourism and economic activity between both provinces.' "As a company imbued with public interest, it is important to respond to the needs of the flying public, particularly the untapped markets. I am pleased with PAL's positive response to my request for this much-needed service," he added.
The much – anticipated service, which will operate Mondays, Wednesdays and Fridays, departs Clark at 6:00AM and arrives in Virac at 7:30AM. Return flights will operate on the same days, leaving Virac at 8:00AM and touching down in Clark at 9:30AM. PAL will operate the 76-seater Bombardier Q400 fleet for the new route.
PAL's domestic hub operations in the Central Luzon Province of Pampanga serve the following routes: Clark – Basco, Clark-Busuanga, Clark-Caticlan, Clark-Cebu and Clark - Puerto Princesa. New domestic flights out of Clark this December will serve Bacolod, Cagayan, Davao and Tagbilaran. From Clark, the flag carrier also serves Seoul (Incheon) four times week.