Philippine Airlines Starts Flights Between Manila and Melbourne 

4-Star carrier Philippine Airlines is increasing flights between Manila and Melbourne amidst the surge of passenger traffic along the route. Beginning June 1 this year, the flag carrier will operate five weekly Manila-Melbourne frequencies from the current thrice weekly service. The additional flights form part of several operational enhancements being undertaken by PAL after receiving the coveted 4-Star certification from air transport rating organization Skytrax.
PR207 departs Manila every Wednesday and Friday at 4:45PM and arrives in Melbourne at 3:00AM local time the following day. PR208 leaves the Australian city every Thursday and Saturday at 5:40AM local time and touches down in Manila at 10:55AM on the same day.
On Tuesdays, Thursdays and Saturdays, PR209 leaves Manila at 9:10PM and lands in Melbourne at 8:30AM local time the following day and on Wednesdays, Fridays and Sundays, PR210 departs Melbourne at 10:15AM local time and reaches Manila at 3:30PM on the same day.
PAL Vice President for Sales Ryan Uy said, "The new frequency to Melbourne would enable Aussies to maximize the benefits of the domestic and international hub of PAL which currently offers a combined total of 77 destinations. Passengers will get to enjoy our newly reconfigured Airbus A330's with new lie-flat business class, new premium economy and new economy seats."
"We continue to received positive reviews about our new business class seats. Passenger loads between Melbourne and Manila have been consistently in the high 80s, while Sydney-Manila has been in the high 80s to 90s since we utilized the A330 tri-class for the equally popular route."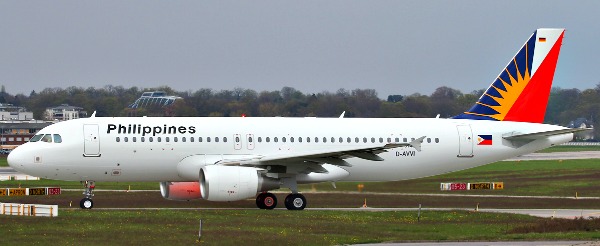 On March 28, PAL will shift to a thrice weekly non-stop service between Manila and Brisbane which will enable passengers to use the Airbus A340 with lie-flat business class seats. PR221 will operate every Wednesday, Friday and Saturday departing Manila at 11:30PM and arriving in Brisbane at 9:20AM local time the following day. PR222 will leave the AUS city every Thursdays, Saturdays and Sundays at 11AM local time and arrive in Manila at 5PM on the same day.
Arriving passengers can enjoy Manila for a few days and hop on to one of PAL's domestic flights before connecting to the airline's international network especially to the UK and North Asia.
Philippine Airlines: "Bid your way for a flight upgrade"
Flag carrier Philippine Airlines enables its passengers to bid not only for a business class upgrade but also for the New Premium Economy class inflight experience. Bidding your way for a flight upgrade comes in easy steps:
1. Log on to https://www.philippineairlines.com/mypalupgrade
2. Check your eligibility by clicking the Upgrade Now button.
3. Make an offer at least 36 hours before your scheduled flight by choosing within the minimum and maximum amount you wish to offer, per person, for each flight segment.
4. Enter your credit card details and a valid email address. Note: You will receive an acknowledgement email containing the details of your offer. Should you change your mind, you can modify or cancel at least 36 hours before your departure.
5. Should you 'win' the bid and are successfully upgraded, PAL will charge your credit card with the offer amount and communicate with you via email. Make sure to check your email 24 hours before your flight to find out if your bid won.
Passengers can bid for a Premium Economy Class Upgrade for flights between Manila and Honolulu, Sydney, Melbourne, Haneda, Narita, Osaka. Upgrades from Economy to Economy Plus are available for flights between Manila and Abu Dhabi, Dubai, Dammam, Jeddah, Riyadh, Doha, Kuwait. Upgrades from Economy to Economy Plus apply to select domestic routes.
Winning bidders will get to experience the perks of the upgrade such as premium seats inside an exclusive cabin, priority check-in and boarding, next-level entertainment on bigger screens and enhanced meal options.