Philippine Airlines to Launch Chengdu–Kalibo, Chengdu–Cebu Flights 
Philippine Airlines is all set to officially launch its Chengdu – Kalibo and Chengdu – Cebu flights which will enable the Chinese market to land directly in Central Philippines.
Cebu is PAL's second hub outside Manila with 7 international and 13 domestic destinations while Kalibo operates flights to 5 international and 2 domestic points.
PAL operates over a hundred flights a week from Manila to the People's Republic of China (PROC).
The carrier flies to eight destinations in China, namely: Beijing, Guangzhou, Hong Kong, Macau, Jinjiang, Shanghai, Xiamen and Chengdu. This makes China the only country outside the Philippines where Philippine Airlines has the most number of flights.
The Chengdu to Cebu thrice weekly and Chengdu to Kalibo four times weekly service was announced by way of a gala dinner on March 31 in Chengdu, with PAL executives, partner travel agents and industry stakeholders in attendance.
PAL Special Assistant to the Chairman, Emilio Yu; PAL VP Sales Ryan Uy and PAL Adviser for Greater China Russel Jao will be representing the flag carrier in the inaugural ceremonies in China.
"We have been flying here in China since September 1946 when PAL resumed operations after the second world war. PAL first flew to Shanghai with a stop over at Hong Kong.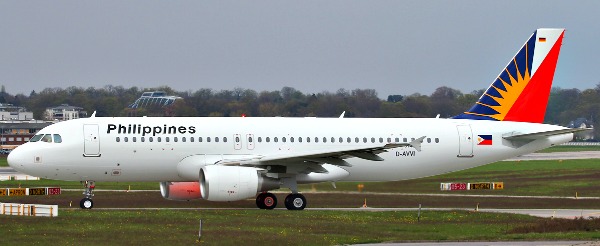 In 1975, PAL flew to Beijing, carrying our country's President and First Lady, to restore Philippine-China relations.
PAL was the first airline to begin regular air service when China re-opened its doors to international trade and commerce. Our network expansion in China is a reflection of the vision of our Chairman Dr. Lucio C. Tan, who foresaw China's economic boom", PAL President and COO Jaime J. Bautista said.
For his part, PAL VP Sales Ryan Uy said, "The airline is expanding its fleet, adding new flights and introducing service innovations to attain its goal of becoming a full-service five star airline.
The coming new aircraft will allow us to open more new routes from China to the Philippines.You can expect more exciting innovations in our products both on ground and inside the airplane. But of course, you should always look forward to the warm and gracious hospitality of our crew showcasing the heart of the Filipino."
Travelers from Philippines's central region (Visayas) will be able to fly direct to Chengdu, located southwest Sichuan Province, famous for being the home of cute giant pandas.
Kalibo to Chengdu flights (PR396) depart Tuesdays, Thursdays, Saturdays, Sundays at 10:50PM and arrive at 3AM; Chengdu to Kalibo flights (PR397) depart Mondays, Wednesdays, Fridays, Sundays at 4:05AM and arrive at 8:05AM.
Cebu to Chengdu flights (PR392) depart Mondays, Wednesdays, Fridays at 10:40PM and arrive at 3AM; Chengdu to Cebu flights (PR393) depart Tuesdays, Thursdays, Saturdays at 4:05AM and arrive at 8:25AM.
Aside from the Chengdu service, PAL will be mounting more flights to China in the near future.