Philippine Airlines to Upgrade Brisbane-Manila Flights to Non-Stop
Flag carrier Philippine Airlines will begin operating direct nonstop flights between Manila and Brisbane from March 27, giving passengers the convenience of a shorter flying time of less than seven (7) hours, compared to the current one-stop service of 9 hours 20 minutes with a stopover in Darwin.
The Manila - Brisbane nonstop flights will operate four times weekly, utilizing the 254-seater Airbus A340 aircraft initially, and PAL's brand new Airbus A321 NEOs aircraft later in the first half of 2018. The A321 NEO is the longer-range version of the popular A321, outfitted with full-flat business class seats and entertainment systems.
PR 221 leaves Manila at 11:30PM every Wednesday, Friday and Saturday and arrives in Brisbane at 9:20AM local time the following day, every Thursday, Saturday Sunday. Return flight PR 222 departs Brisbane at 11AM local time (Th/Sa/Su) and touches down in Manila at 5PM on the same day.
Effective May 1, PAL will operate the fourth weekly frequency every Tuesday. PR221 leaves Manila at 12:55AM (Tue) and arrives in Brisbane at 10:45AM local time on the same day. Return flight PR222 departs Brisbane at 12NN local time (Tue) and touches down in Manila at 6PM on the same day.
The nonstop service is expected to boost travel and tourism on the increasingly popular route that links the Philippines with the commercial center of Queensland and gateway to the spectacular beaches, theme parks and lush rain forests of the Gold Coast. Queensland is also home to a growing number of migrant and expatriate Filipinos. Flying direct to Manila will help encourage Queensland-based Australians to consider holiday trips to the Philippines.
This is the latest move of PAL to convert one-stop flights to nonstop services for the convenience of the traveling public. In 2017 alone, the flag carrier launched nonstop flights to Toronto (Canada), Auckland (New Zealand), Doha (Qatar), Kuwait City (Kuwait) and Jeddah (Saudi Arabia) by eliminating the en route stopovers in Vancouver, Cairns, Abu Dhabi and Dubai respectively.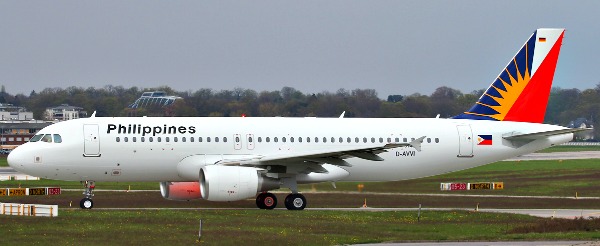 With the removal of the Darwin stopover by March 25, PAL will temporarily suspend its flights to Darwin, considering that a stand-alone Manila-Darwin service would be uneconomically sustainable. The airline will revisit this decision in the near future as market conditions improve.
In the meantime, PAL will continue expansion to other key Australia destinations as it assigns more of the new A321NEOs and the new-cabin Airbus A330s to Sydney, Melbourne and Brisbane.
Restriction on the use of in-flight travel accessories
For the safety our passengers, Philippine Airlines prohibits the use of inflight travel accessories/devices including but not limited to the following: bed boxes, knee defenders, etc., which are either attached to aircraft seats, inserted between seats, or even block access to seat rows or aisles for the following reasons:
It may prevent access to emergency equipment
It may impede evacuation flow during an emergency
It may damage aircraft fixtures
Smart Luggage Policy
Smart Luggage equipped with non-removable lithium battery will not be accepted as a carry-on or checked baggage.
For Smart Luggage with removable batteries, the following conditions must be met for carriage.
Carry-on baggage
•Lithium battery must be removable but may remain installed in the device.
•Baggage must meet Philippine Airlines' Cabin Baggage Policy.
•All transmitting functions (e.g. Bluetooth, GPS, Wi-Fi) must be turned off.
•Lithium battery must not exceed 160 Wh.

Checked baggage
•Lithium battery must be removed and carried separately in the cabin.
•Lithium battery must not exceed 160 Wh.

Note: The terminals of removed batteries must be protected to prevent short circuit by taping the terminals and putting batteries individually into appropriate plastic bags.