Negros Occidental Seen as Next Top Tourist Destination in West Visayas
The province of Negros Occidental is seen to be the next top tourism destination in Western Visayas, replacing Aklan province where Boracay island is located, said the Regional Director of the Department of Tourism 6 (Western Visayas).
"With Boracay, Negros (Occidental) is still the second most visited area in Western Visayas so, without Boracay, it is going to take the first place," said Helen Catalbas.
Based on the 2017 data of DOT-6, a total of 5,852, 937 tourists visited the region, higher than the 5,517, 761 target.
Negros Occidental, including Bacolod City as its chartered city, contributed 1,723,886 foreign and local tourist arrivals.
The province is second to Aklan which recorded 2,220,821 arrivals -- 2,001,974 of them visited the world-renowned island of Boracay.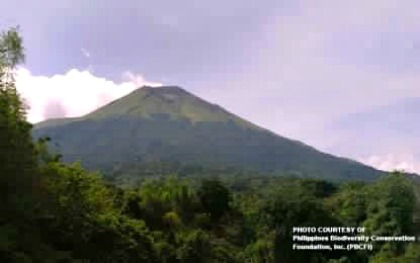 Mt. Kanlaon, Negros Occidental, Philippines
Meanwhile, Iloilo City contributed 1,076, 976; Iloilo province; 310, 878; Capiz, 229,195; Antique, 162, 925; and Guimaras with 128, 256.
ATTRACTIONS
Catalbas said that among popular tourist destinations in Negros Occidental are Mt. Kanlaon, ancestral houses, sulfur springs of Mambukal Resort, white sand beaches and dive sites in Sipalay, snorkeling at Carbin Reef Marine Reserve in Sagay City, Danjugan Island Marine Reserve, 18-hole Golf courses, and farms.
But at this point, Catalbas said the number of tourists has become "secondary to us with the lessons brought about by this Boracay closure and degradation, which resulted to its closure."
"I think the number should become secondary with more focus on the sustainability of destinations," she said
DOT here is strengthening their promotion of other tourist destinations in the region, especially this summer season. (PNA/Cindy Ferrer)