Trekking Mt Pulag Philippines

Experiencing Mt Pulag Philippines and the spectacular beauty and serenity of the surrounding area is the goal of climbing and hiking throughout the area and is also a way of preserving the environs of the area.
Situated in Benguet Province on Northern Luzon Island, Mt. Pulag is the 2nd highest peak in the country.
The local government unit of Kabayan in coordination with the provincial government and the Department of Tourism - CAR is inviting adventurers and enthusiasts to join in trekking and hiking in the region which is described as a rejuvenating experience.
Kabayan Mayor Faustino Aquisan said it is not only the thrill in scaling the heights of Mt. Pulag, the second highest peak in the country after Mt. Apo, but will likewise be an opportunity to assess and gather feedback in sustaining its ecosystem.
Comments or suggestions gathered will be referred to concerned agencies for appropriate action, he said.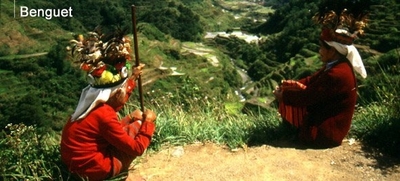 The Mt Pulag Philippines Ranger's Station, located at the southern part to the Pulag's ecosystem with a trail that is clothed with mossy forest, is the main entry point in trekking the mountain.
From the Pulag grassland camp where trekkers can spend the night, the trek will be en route to Tawangan via the Trappers trail - Halong Creek route which is blessed with breathtaking panoramic views and mossy forest and where the community of the Kalanguya tribe is found.
From Tawangan where trekkers can spend the second night, they can also visit the four mystic lakes namely Tabeyo, Bulalacao, Incolos, and Detepngepos described as icy cool and crystal clear water and lush green foliage that refreshes the soul.
A Mt Pulag Philippines trek should culminate with a visit to the National Museum where century old mummies are preserved and which showcases Kabayan's culture and history.
Things to bring include tent, sleeping bag, food for three meals, trail snacks, flashlight, extra batteries, water and water container, garbage bagh, first aid kit, cooking kits, suitable clothing for cold weather and other camping gear.