Monique Lhuillier: Jewel of the Philippines

Monique Lhuillier was in the news again. It no longer comes as a surprise.
Everyone who has heard of her phenomenal success as a fashion designer had seen it coming — the awarding of the Presidential Medal of Merit.
This was awarded by the Philippine President for her extraordinary achievements in the world of fashion design. Most importantly, for showing, through sheer talent and hard work, that a Cebuana can excel and compete with the best in the world.
For all the international recognition Ms. Lhuillier has received over the years, the Medal of Merit is another feather in her illustrious cap.
She deserves to be honored especially in the country where she had been raised, the Philippines.
If you're the type to get captivated by Hollywood glitz and glamour and have paid particular attention to the elegant dresses worn by famous stars for awarding ceremonies like The Oscars and The Emmy's, then you will know exactly what kind of talent Monique Lhuillier is blessed with. It's world-class, simply put.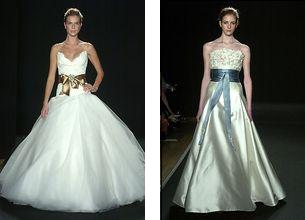 For how else would you describe someone who has conquered Hollywood by storm? Monique Lhuillier's career kicked off with bridal wear and in no time, she emerged as the most sought-after designer of Hollywood. According to an article by Aurea Calica which appeared in the Philippine Star, Monique Lhuillier has designed outfits for Academy Award winners Jennifer Connelly and Reese Witherspoon, Sarah Jessica Parker, "Desperate Housewives" Teri Hatcher and Eva Longoria, Ashley Judd, Sharon Stone, Halle Berry, Alicia Silverstone, and Angelina Jolie, among others. But Lhuillier's roster of impressive clients doesn't end there. Making it to the list is Pop Princess Britney Spears and the Philippines' very own Lea Salonga.
If the hottest celebrities making up her clientèle still fails to impress you, then maybe the various accolades and feature stories devoted to Ms. Lhuillier by several international publications like Time Magazine and Newsweek, to name a few, will. And while we're at it, let's not forget that her designs were featured in top-rating TV shows in the USA including CNN and the Oprah Winfrey Show. Amazing, huh?
The truth is, words can't even give credit to a designer of Monique Lhuillier's caliber. At a relatively young age of 35, her string of accomplishments within a short span of time has brought her to the top of the success ladder previously occupied only by the likes of Versace and Armani.
Lhuillier's creations, from Bridal Wear to Ready-To-Wear (RTW) and evening gowns, carry her artistic talent and eye for beauty, style, and elegance—qualities that set her apart from the rest. No wonder Hollywood's hottest stars are going crazy over Monique's designs.
The turning point of Monique's career, it seemed, happened at the tender age of 22, while she was preparing for her marriage to Tom Bugbee. It was during her search for her own wedding dress that her focus on doing Bridal Wear was rekindled. From there, she later ventured into RTWs and evening wear and there's been no stopping her meteoric rise to success in the world of fashion ever since.
Born to French and Filipino-Spanish parents, Diane Monique Lhuillier grew up in Cebu to a family engaged in the jewelry business. The elite Lhuillier family of Cebu have long been famous for their chain of pawnshops, M. Lhuillier, all over the Philippines. She left her homeland at the age of 15 to attend a boarding school in Switzerland. And later pursued her dream of becoming a designer by enrolling in a prestigious fashion school in Los Angeles where she is now based with her husband, Tom Bugbee, the CEO and co-founder of Monique Lhuillier, Inc.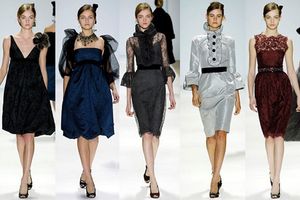 The Monique Lhuillier Gala Fashion Show has been held at the Makati Shangri-la Ballroom to benefit the Bantay Bata 163 Program and the Asia Society Philippines. Like most of her fashion shows, it, too, was a raving success which only serves to further cement Monique Lhuillier's status as a world-class fashion designer.
Congratulations Monique Lhuillier!