Weekend Tourism Package Launched in Mindanao
At a fixed cost of P3,900- one can choose to travel comfortably among the top tourism destinations in Mindanao for the weekend.
This as the tour package program Destination Mindanao was launched today (Sept. 19) at the Grand Regal Hotel in Davao attended by public and private tourism stakeholders in the region.
Destination Mindanao entitles interested local or foreign tourists to choose their destinations during the weekend. The initially offered packages include Lake Sebu in South Cotabato, Sarangani and General Santos, Surigao del Sur (Tinuy-an Falls and Hinatoan island tours) and Dahican Beach in Mati Davao Oriental.
Travellers will ride along the coaster buses of Davao Metro Shuttle, a Tagum City-based bus company which came up with the idea of utilizing its new 18-seater coasters as tourist vehicles.
According to Ciara Uy, vice-president of Davao Metro Shuttle for P3, 900 a person can book a weekend trip which will include costs for transportation, accommodation (twin-sharing), meals, tours and the services of a tour guide.
She said it was her brother's company president De Carlo Uy who broached the idea of using their buses for tourism, which she readily agreed as she loves to travel around Mindanao.
De Carlo Oyo Uy, president and Chief Executive Officer of Davao Metro Shuttle said that Destination Mindanao is part of the company's Corporate Social Responsibility particularly in helping develop the tourism potentials of the region.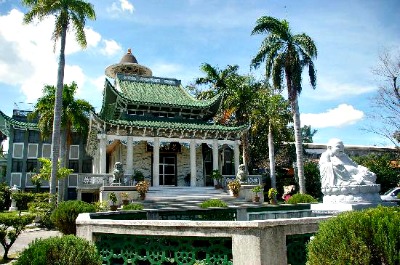 He added that Destination Mindanao aims to utilize the vast road network of Mindanao as a tourism highway.
The program is actually a public-private partnership with Davao Metro Shuttle, AsiaNet Travel and Tours, Bank of the Philippine Islands (BPI), the Department of Tourism and its regional offices, local government units and their tourism offices, and the Mindanao Development Authority.
Ciara Uy said they are hoping to have at least 10 destinations which can be offered. She said among the factors in choosing the locations will include the worthiness of the destination to be visited and the presence of good roads.
She added that they are getting competent tour guides and continually training them, at least one tour guide is assigned to one destination. She also added that in coming up with the tour packages they visited the identified sites checked their best restaurants, accommodations and other amenities like comfort rooms.
Aside from getting the best tour experience, the package cost will not be heavy on their wallets as one of their partners- Bank of the Philippine Islands (BPI) offers six months 0% interest rate for those who would want to pay the tour packages using their BPI credit cards. (PIA/RG Alama)