MIMAROPA, Anyone?

An underground river vying for a place in the modern world's Seven Wonders of Nature is found right in an area which has the potential of becoming the top tourist destination in the country.
Located south of Metro Manila is a vast regional subdivision called MIMAROPA, an acronym for the island provinces composing it - Mindoro, Marinduque, Romblon, and Palawan. This is where the famous Puerto Princesa underground river is found. Puerto Princesa is the capital city of Palawan.
MIMAROPA used to be part of the Southern Tagalog Region (STAR), also known as Region IV. With nine or so provinces in its fold, the country's policy-makers would have thought it was better to split the region into two.
Thus were born the two new regions: Region IV-A, better known as CALABARZON, which stands for the provinces under it - Cavite, Laguna, Batangas, Rizal and Quezon - and Region IV-B or MIMAROPA.
CALABARZON is by all indications distinct from its sibling. It is practically an extension of Metro Manila. Businesses and industries that could no longer be accommodated in the Metro area found their way there.
Region IV-B, on ever other hand, is like a man who grew up in a laid back, remote hilly area unlike its twin brother who saw the complexities of urban life. It is also unique geographically with its island-provinces composing it unlike the other regions whose provinces are basically landlocked.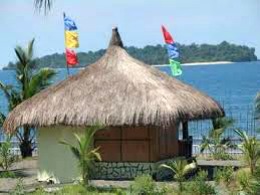 The region remains practically uninitiated, a virgin, so to speak. Its lush forests and wide tracts of land are its assets awaiting full development and utilization.
That move to divide the original region into two was wise and practical considering their unique situations. Planners therefore can focus on the actual development needs of the two regions as it is quite impossible for them to come up with a single development plan for the two given their different stations.
So what's in store for MIMAROPA? Government needs to consider the delicate balance between development and preservation of nature. The area is said to be rich in mineral deposits. It is therefore a big challenge on the part of the policy-makers on how to tap those rich resources without sacrificing environmental safety and conservation.
The underground river is a magnet that has been drawing the interest of many a visitor. More so if it lands among the New Seven Wonders of Nature. No wonder City Mayor Edward S. Hagedorn is moving heaven and earth to get that coveted tag. His city will be all the more placed on the map.
Who knows, MIMAROPA may yet become the giant awakened from its deep sleep. (Danny O. Sagun/Mimaropa)