Influx of MICE Tourists into Davao Tends to be a 'Happy Problem'
The rise in the number of MICE (meetings, incentives, conferences and exhibitions) tourists visiting Davao City is slowly becoming a 'happy problem', a tourism officer said.
Davao City Tourism Officer Gene Rose Tecson said that this was because the country's second largest city was still building additional MICE facilities and other establishments to accommodate them.
Tecson said that Davao City generated a total of 1.7-million tourist arrivals in 2015, composed of mostly domestic tourists.
Tecson expects tourist arrivals in Davao to increase by 15 percent this year. "I think we are even going to exceed (the 15 percent increase)," She said.
She noted that for Kadayawan Festival in 2015, the city generated 128,000 visitors. This year, recent data showed that the city already generated some 115,000 visitors to date and the list has yet to be completed.
The city officer further said that even more tourists would enter Davao City with upcoming infrastructure projects in the works—the Bangoy International Airport (BIA) expansion project and a bridge connecting the city to Samal Island.
Daphne Alojado, SMX Convention Center Davao branch manager, said that it used to be difficult for the city to bring in more MICE tourists especially during the election ban, but arrivals rose immediately after President Rodrigo Duterte, who also hails from Davao, assumed his term.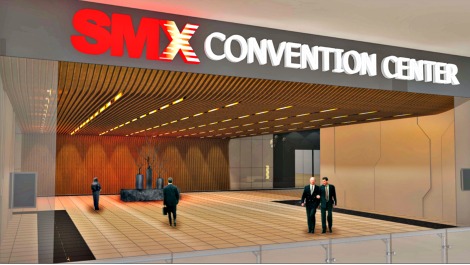 "There's an increase in terms of government meetings, of course we are getting leads for ASEAN meetings. For SMX we have two to three conventions in peak months," Alojado said.
"For lean months we hope to have at least two conventions and increase at least one more convention for the peak months," she added.
SMX-Davao is the only MICE facility in the city that can accommodate around 5,000 delegates.
Davao City will also be hosting a number of ASEAN meetings on the first or second quarter of 2017.
"We are looking at having three ASEAN meetings, two meetings in the first quarter and another meeting for second quarter with around 500 to 800 delegates," Alojado said.
Davao Oriental has also been introduced as the newest tourism destination that has joined Davao Region's summer tourism campaign, "Visit Davao Fun Sale" to lure more tourists to visit natural, historical and cultural sites.
Miguel Trocio, Davao Oriental Provincial Tourism Officer said that he expects tourists to visit the province's 16,000-hectare Mt. Hamiguitan Range Wildlife Sanctuary, the Philippines's ninth ASEAN Heritage Park.
Davao Oriental joins Davao City, Samal Island, Davao del Norte, Sta. Cruz, Davao del Sur in offering tour package discounts and promos in airfare, accommodation, shopping, dining and wellness services.
The next Visit Davao Fun Sale is slated on April 16 to May 31, 2017. (PNA) RMA/ANP