'Matara Reef' is Gonzaga's New Tourist Destination

Located along the seashore of Barangay San Jose, Gonzaga, Cagayan, is Matara Reef, a marine protected area turned into the new tourism destination in the province.
Aside from home to different high-value fish species and perfect for scuba diving and snorkeling enthusiasts, the Matara Reef is another pride of this coastal town which offers white sand and shady trees, cool and refreshing sea breeze, shallow waters over the coral reefs---favorable for boat riding and swimming.
"The reef also offers a perfect place for relaxation and eco-adventure to those nature and water buffs," said Mayor Carlito Pentecostes.
Pentecostes revealed that Matara Reef is also abundant with algae, corals, shells and different species of marine creatures which also an added tourists attraction of the site.
"We already started the concreting of the Matara road for easy access to those who want to discover and experience the enchanting waters and fine white sands of the Matara Reef", the mayor said.
He also added that a multi-purpose hall and a mini-gazebo were already constructed in the area for tourists.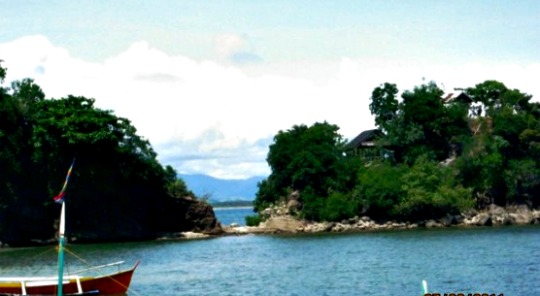 Matara Beach Resort - Matara Reef
The mayor is optimistic about the town's tourism potential where he recently pronounced that one of the best resorts in town was located here.
Matara Beach Resort is located along the seashore of Barangay San Jose, Gonzaga, Cagayan, more or less three kilometers from Port Irene, Casambalangan, Sta. Ana, Cagayan.
Matara Beach offers its white sand and shady trees, cool and refreshing sea breeze. It is favorable to boat riding and swimming in its shallow waters over the coral reefs. There are kubos constructed by the Barangay Council of San Jose to be used by visitors at minimal rental cost.
Algae, corals and shells abundantly cover the coral reef. Walking barefoot is extremely exciting. You feel the fineness of the sand and proximity to nature's reality.
Small fishermen using their beach seine (daklis) to fish is a common scene near the area. Their fish are sold directly to picnickers for roasting, sinigang or paksiw.
Gonzaga town also promotes its best buko pie in the province as well as Gonzaga's Best products produced by women folks who are members of the Rural Improvement Club (RIC) like canton, chops and pickles from seaweeds, tilapia rolls, smoked tilapia and bangus and fish paste which are available for sale at the town's Pasaubong Center. (ALM/GVB-PIA2/gonzaga.gov.ph).