Cebu Pacific Dominates Manila-Sydney Flights
The Philippines' leading airline, Cebu Pacific continues to soar high, capturing the lion's share for both passenger and cargo traffic between Manila and Sydney in the first quarter of 2017.
Data from the Bureau of Infrastructure, Transport and Regional Economics (BITRE) of Australia showed that CEB carried over 43,512 passengers, representing 42% passenger market share on the Manila-Sydney route, the highest among the three carriers covering this route.
The BITRE report noted that from January to March 2017, passenger traffic between Manila and Sydney totalled 104,446, up seven percent (7%) versus the same period last year.
The growth in passenger traffic was dominated by CEB, which carried 16% more passengers from the 37,640 reported in the first quarter of 2016. Load factor for CEB for the Manila-Sydney route was at an average 78% for the first three months of 2017.
"We are very pleased to see that the Cebu Pacific effect continues across one of our strongest international markets. Our goal is to make flights affordable, accessible and available to a greater number of travellers.
These numbers do not only showcase the Philippines as a flourishing destination, but it also shows our strong commitment to remain and further stimulate our key market in Australia," said Candice Iyog, Vice President for Marketing and Distribution of Cebu Pacific.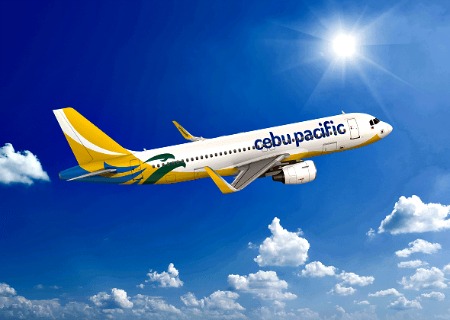 Aside from the growth in passenger volume, Cebu Pacific also reinforced its leadership in the Manila-Sydney airline cargo service. CEB flew 1,131 tons of cargo between Manila and Sydney in the first three months of 2017, covering 49% of the total 2,325 tons carried by the three carriers. The growth in CEB's cargo service tracked the increase in total volumes, from 1,567 tons carried in the comparable quarter last year.
BITRE, an agency under the Department of Infrastructure and Regional Development of the Australian government, "provides economic analysis, research and statistics on infrastructure, transport and regional development issues," according to its official website (https://bitre.gov.au/). The bureau holds data and statistics on the aviation industry.
Cebu Pacific offers the most number of seats between Manila and Sydney, covering close to 40% of the route's total capacity. CEB currently operates up to five weekly nonstop services between Sydney and Manila, departing every Tuesday, Wednesday, Thursday, Saturday and Sunday from Sydney at 1135am and arriving Manila at 550pm. The flights from Manila to Sydney, on the other hand, depart at 1205am and arrive Sydney at 1005am. The airline had recently expressed interest to increase frequency between Manila and Sydney, noting strong demand for this route.
Cebu Air Inc. (CEB)
Cebu Air Inc. is the largest carrier in the Philippine air transportation industry, offering its low-cost services to more destinations and routes with higher flight frequency within the Philippines than any other airline. It also offers flights to over 60 destinations including Dubai, Tokyo, Beijing, Bali and Sydney.
CEB's 61-strong fleet, comprised of 4 Airbus A319, 36 Airbus A320, 8 Airbus A330, 8 ATR-72 500 and 5 ATR 72-600 aircraft, is one of the most modern aircraft fleets in the world. Between 2017 and 2022, Cebu Pacific will take delivery of 7, Airbus A321ceo, 32 Airbus A321neo, and 11 ATR 72-600 aircraft.