Madrid Fusion Manila 2018 Set for September

The Tourism Promotions Board (TPB) on Thursday confirmed that dates have been set by both the Philippine and Spanish organizers of gastronomy congress Madrid Fusion Manila 2018.
In an interview, Maricon Ebron, head of the TPB Marketing and Promotions Sector, stated that Foro de Debate proposed to hold the gastronomy congress from September 25 to 29.
The dates were confirmed by the Spanish organizer and Madrid Fusion trademark owner on April 3, following reports the international culinary event will no longer push through given schedules that do not meet and the necessary bidding process as prescribed by law.
"Actually it was really going to push through, ang requirements lang, we need to comply with the procurement law," she said.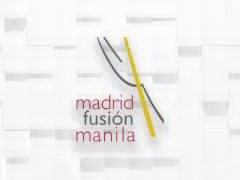 Madrid Fusion Manila 2018
Ebron noted that confusion on whether the MFM will be held this year arose from delay in the confirmation of dates.
"(Initially) they can't confirm what are their (Foro de Debate's) available dates, if venues will be available on those dates, also (schedules of) the chefs, iyon talaga ang kailangan i-marry," she said.
In a statement dated April 4, TPB chief operating officer Cesar Montano said the agency "continues to recognize" the impact of MFM in marketing the country as "focal point of gastronomic interest worldwide."
In light of "new developments and change in logistical requirements" tagged as "advantageous" to the government, Montano confirmed that there is a "possibility" of holding the MFM fourth edition in 2018.
Ebron said TPB will still bid out the MFM 2018 handler and venue.
The first three MFMs were held at the SMX Convention Center and managed by the Philippine Association of Convention/Exhibition Organizers and Suppliers, Inc. (PACEOS).
In an earlier interview, Ebron said TPB had been "getting complaints" for having the same place, and the same event manager for three consecutive years.
Apparently, the venue and the events handler were not bid out from the beginning. It was first awarded to PACEOS, the reason why the next year around, Foro de Debate decided to have them again, Ebron said. (PNA/Joyce Ann L. Rocamora )