Le Tour de Filipinas to Kick off Race in Ilocos Norte

A global cycling race will kick off in Ilocos Norte for a four-day bikathon that will cover Northern Luzon provinces from April 13-16.
Riders from Australia, the Netherlands, Uzbekistan, Mongolia, Iran, Germany, Azerbaijan, Hong Kong, Taiwan, Ireland, Korea, Brunei, Portugal, Japan and the United Arab Emirates have expressed interest to join Le tour de Filipinas.
Six local teams–the national team, Navy Standard Insurance, LPGMA-American Vinyl, LBC-MVPSF Cycling Pilipinas, Team 7-Eleven/Road Bike Philippines and Marines Cycling Team–will challenge the visitors.
Gary Cayton, head of Dynamic Outsource Solutions 1, Inc., the event organizer, earlier visited the province for a site inspection and coordination with local government units.
Cayton said his group is fascinated with the province's beach resorts and road networks particularly along the scenic Patapat Bridge in Pagudpud town, which is part of the trek.
"We are considering the degree of difficulty in this race. We have seen difficult terrains (in Ilocos Norte) that fit the race's challenge," he said.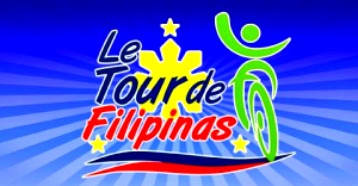 Le Tour de Filipinas to Kick off Race in Ilocos Norte
Cycling teams are expected to arrive on April 12 in time for the welcome ceremony at the Hannah's Beach Resort in Pagudpud.
The Provincial Tourism Office (PTO) and Sports and Development Office (SDO) have been working out the race details with the event organizers.
Ianree Raquel, PTO head, said, the holding of international events in the province will continue to contribute to Ilocos Norte's tourism industry and, in the process, create economic growth.
Le Tour de Filipinas (or the Tour of the Philippines), the official title of the bicycle tour, is the only Olympic body in Asia that holds cycling races.
Before carrying its present official name, Le Tour de Filipinas was known as the Tour of Luzon, Marlboro Tour, Tour of Calabarzon (2002), Tour Pilipinas and Padyak Pinoy.
Last year, Baler Ravina from the Philippine team won the race for a 4-stage tour which comprised of a 502 km distance per lap.
Stage 1 of the race is a 180-km ride from Pagudpud to Aparri. Stage 2 will be 200 kms from Aparri to Cauayan City, Stage 3 will be 104 kms from Cauayan City to Bayombong City and Stage 4 will be the 132-km climb on the so-called "Northern Alps" in the Cordilleras from Bayombong to Burnham Park in Baguio City.
Ilocos Norte is now a home of international sporting events beginning with the International Regatta boat race at the Paoay Lake in January. (MCA/Cherry Joy S. Discaya-PIA1 Ilocos Norte)