Lanzones Festival to Open on Camiguin Island

For 33 years, drums here would come alive and beat festive rhythmic sounds everywhere as locals prepare for the yearly thanksgiving with dances to celebrate the blessing of a continuous yield of the sweet, luscious lanzones fruit, said to be the sweetest around the country.
"Buahan," as it is fondly called, is mostly grown in the backyards of local folks here.
It is a yellow grapelike fruit that grows in clusters or bunches.
Local agriculturist says it is a seasonal crop and only bears fruit in the months of September to November.
Now as the third week of October draws near, when the festival is annually set, the island has prepared a week long festivity highlighted by a lively and colorful extravaganza of traditional dances (tableau presentation) on October 27, a Saturday.
Most performances would portray the tale of the fruit and how it gets so sweet, while fairy dancers await to astound the crowd with their grace and beauty.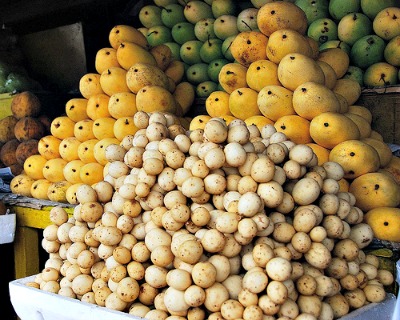 Lanzones Fruit - Camiguin Island
You can expect dances of all sorts during the festivity, as it features a Music and Kabog (Bats) showdown, Kalanrakas sa Kabataan (Charivari-Street Dancing), Kalanrakas for the barangay category, and festival king and queen, and diwata (fairies) showdowns.
Visitors may also take pleasure at the island's best products and handicrafts which will be showcased in the Agro-Industrial Technology Trade Fair (UGMAD).
Others activities lined up are the Mutya sa Buahanan (Miss Camiguin Tourism) 2012, rondalla and folk dance competition, sports tournament and TRASHion, on-the-spot painting contest, cooking contest, kiddies' theater, draw and tell contest, variety shows, jobs fair and the docu fest 2012, which brings in government services like pre-processing of passport documents, issuance of NBI clearance and NSO SECPA, renewal of PRC licenses and visa extension services.
The "Buahanan 2012" celebration is set to open this Sunday, October 21, bannering the theme, "Kinaiyahan Atong Ampingan, Kalamboan Alang sa Tanan (Care for nature, everybody's success)."
This festivity is among the province's top tourist come-ons, apart from the Lenten Walk around the island dubbed "Panaad" and summer season treat. (Jorie C. Valcorza/PIA10)