Koronadal City to Host International Folklore Festival

A global folklore festival will caption Koronadal City's Diamond Jubilee celebration, Mayor Peter Miguel announced.
"We got our objective to be allowed to host an international folklore festival next year," Mayor Miguel declared during the city government's radio program Kanami Koronadal.
In earlier interviews, he said that the city LGU would bid for an event that would gather cultural performers and artists from different countries like China, Germany, Belgium and many others here around the third of fourth quarter of 2015 as part of the Koronadal's year-long 75th Foundation Anniversary activities.
In October, the local chief executive traveled to Germany to attend a conference on culture, folklore, ethnic, indigenous people and express intentions to host an international festival.
In that gathering, he received a certificate from the International Council of Organizations for Folklore Festivals and Folk Arts (CIOFF) recognizing Pyesta Kolon D'tal as an associate member of the CIOFF.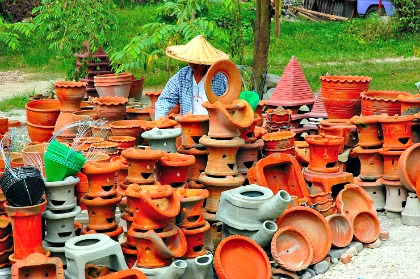 Koronadal City via everywheremag.com
"As a member to the council, our duty is to promote the intangible cultural heritage not only of Koronadal but also the entire Philippines," he said.
However, for the upcoming event, he emphasized that the city government would highlight the dances, songs, rituals and other cultural practices of the Blaan indigenous people, who are the original inhabitants of the city.
According to the CIOFF's website, an "associate members are expected to develop open contacts with other folklore organizations, festivals and groups in order to become more and more representative of the traditional culture of their country…."
Mayor Miguel has reportedly proposed P10 million for the folklore festival. Specific activities for the festival are currently being planned.
CIOFF is an organization related to (UNESCO) United Nations Educational, Scientific and Cultural Organization committed to safeguarding, promotion and diffusion of traditional culture.
Its activities are aimed at promoting the intangible heritage, through forms of expression such as dance, music, games, rituals, customs and other arts. Its membership covers 110 countries.
Aside from the Philippines, other associate members of CIOFF are Belize, Egypt, Gabon, Iran, Pakistan, Palestine, South Africa, Sri Lanka, and Tahiti.
Full time members include Argentina, Belgium, Brazil, France, Germany, Greece, China, Thailand, India and 60 other countries.
Koronadal City, the administrative seat of SOCCSKSARGEN Region will turn 75 years old on January 10, 2015.
Its Diamond Jubilee, however, will be year-long celebration with major events being planned for different dates. Besides the international folklore festival, the city government is also seeking approval to host the Palarong Pambansa 2015. (DEDoguiles-PIA 12)