Korea Can Retain Top Tourist Market Spot in PHL

Given Korea's history as the Philippines' top foreign tourist market, the Department of Tourism (DOT) has no doubts that Korea will retain its number one spot in the country's overall visitor arrivals by year-end.
"We look at Korea as a mutual partner in growth, in tourism and our Korean partners are convinced that the Philippines remains in fact a safe haven for foreigners," DOT Undersecretary Benito Bengzon Jr. said in a statement Monday.
Bengzon recently led the Philippine delegation at Korea's biggest annual international travel event, the Korea World Travel Fair (KOTFA) in Seoul, which involved meetings with major travel agents and airline executives.
ASEAN-Korea Centre Secretary General Kim Young-sun shared the same optimism about continued travel of Koreans to the Philippines.
"Philippines is close to Koreans and we will continue to explore cooperation and tourism exchange," Young-sun, who has visited Manila at least four times, said.
During the event, the DOT-Korea office and DOT's marketing arm, the Tourism Promotions Board, (TPB) set up a crowd-drawing exhibit.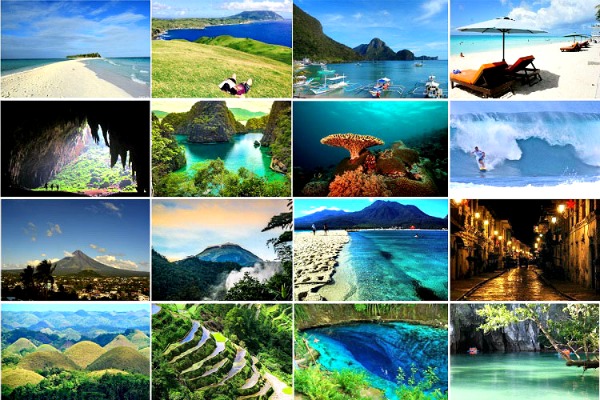 Philippines Tourist Spots
Meanwhile, tourism officials held "fact-finding" meetings with Korean travel executives and Seoul-based media amidst security issues confronting international tourism.
Korean travel and tour and airline executives who met with the DOT include: Kim, Seong Hoon, sales manager and Kang, Hyuk Shin, country manager, Philippine Airlines; Kang, Yoon Ho, senior manager Cebu Pacific; Yong, Sun-Ok, senior manager and Jeong, Chan Woo, assistant manager, Hana Tour; Kim Jeong Tae, Manager, Mode Tour; Um, Jong Hyun, CEO, Yoo Han Travel.
DOT Assistant Secretary Ricky Alegre, who was interviewed by Seoul-based media, assured them that the peace disturbance in Marawi City, Mindanao was an "isolated incident" and has been immediately placed under control.
Alegre stressed that placing Mindanao in a temporary martial law, meanwhile, enhanced the security measures against potential terror threats.
He pointed out the importance of disseminating factual information on the differing situations in the thousands of travel destinations in the Philippines and elsewhere.
"We are indeed elated by the strong interest in our tourist destinations amidst the challenges faced recently by our tourism industry, a major contributor to the country's gross domestic," Alegre said.
South Korea remains the top tourist market for the Philippines, accounting for 24.72 percent of the 5.9 million total number of tourist arrivals in 2016. At least 305,052 Koreans have visited the country for the first two months of this year alone, comprising 25.19 percent of the total foreign guests.
Koreans have also consistently topped the list of big spenders, with receipts amounting to PHP 5.83 billion for the month of February 2017 alone. (ANP/PNA)