Ilocos Norte's own Pines City to be Enhanced

The bucolic town of Adams, the province's only mountainous sanctuary is heading for more enhancement with the increasing number of tourists flocking to what is comparably Ilocos Norte's own Pines City.
Nestled on mountain ranges, Adams, 106 kilometers from this city, resembles the country's summer capital Baguio in terms of climate and topography. Its cloud-capped mountains are covered by lush vegetation.
For starters, the Department of Tourism has begun processing the accreditation of at least 23 homestay facilities in Adams keeping in mind the growing number of tourists who visit the town each year. It also conducted a seminar last February 15 among homestay owners for the proper tourist handling and hosting.
Homestay facilities are alternative accommodation from the usual hotel amenities. Tourists are given the opportunity to live the Ilocano way - from food treats to home traditions.
Milagros Gonzales, DOT-Ilocos Norte head, said the seminar will provide homestay owners and their household members with basic tools in promoting tourism sites and, in the process, enhance Adams as a must-see tourist destination.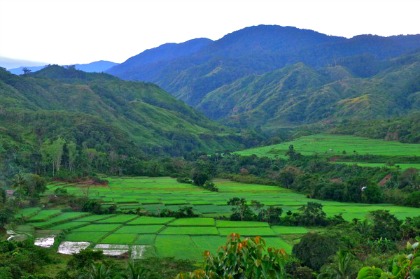 Ilocos Norte's Pines City
"We teach them to come-up with activities that depict local culture and traditions to foster a sense of belonging among tourists," she said.
Gonzales said the town also owes its rising tourism industry from tourist spill over from nearby Pagudpud.
"Adams is easily the choice for tourists looking for a unique cultural experience," she added.
Adams is bounded on the north by the municipality of Pagudpud. The town's residents are composed mostly of cultural minorities namely the Itnegs, Apayaos, and Igorots.
Based on DOT's record, Adams is one of the top 10 most visited towns in Ilocos Norte.
"We hope to make homestay owners in Adams as our next tourism front liners. We are eyeing to include the town in our promotional endorsements as one of the key tourist destinations," Gonzales said. (MCA/Cherry Joy S. Discaya-PIA1 Ilocos Norte)