Ilocos Norte Tourism Continues to Boom, Benefits Locals

The summer heat has begun to rise--and so has the number of tourists streaming into Ilocos Norte, raising hopes of locals for additional jobs and income.
The Ilocos Norte Provincial Tourism Office (PTO) said since the launch of the province's tourism brand Paoay Kumakaway (Paoay beckons) in 2011, tourist arrival rate has been steadily increasing from an average of 200,000 annual tourist arrivals to more than 680,000 arrivals last year.
The tourism increase required the provincial government to develop and improve tourist spots and establish tourist centers in key tourist spots in the province.
While the development in tourism continues in Ilocos Norte, lives of locals especially in communities near tourist spots have also improved.
According to the Ilocos Norte website, developments in Ilocos Norte's tourism "are seen to contribute to the poverty alleviation and unemployment as more local jobs were (and will be) created to cater to the needs of increasing tourists."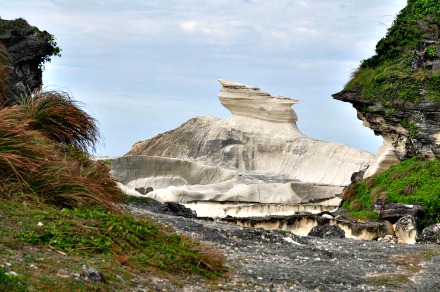 Last holiday season, about 100 students and out-of-school youths were employed by the provincial government as tourist aides, medical assistants and utility workers to the different tourist centers in the province.
Last summer, the PTO employed more than 300 locals for two months when around 680,000 tourists visited Ilocos Norte.
The province expects to get the same, if not, higher number of tourist arrivals by the end of the summer season, said Xavier Ruiz of the PTO.
Records from the PTO also showed some 5,000 local and foreign tourists who visited Ilocos Norte during the long weekend holiday. The long weekend resulted in 100 percent occupancy of some major hotels in the province.
The office also revealed an increase of European tourists, particularly Swedish and Russians visiting the province in addition to Koreans, Japanese and Indonesian tourists.
The provincial government said Ilocos Norte has been the preferred tourist destination because of its accessibility, rich cultural and historical heritage and diverse activities such as water and sand sports, nature-based adventures, parties and special events.
The most visited tourist destinations are the Kapurpurawan Rock Formation in Burgos town, the Malacanang of the North in Paoay and the Ferdinand E. Marcos Presidential center reported to have provided record-high revenues for February alone. (MCA/Ariel Paolo A. Tejada-PIA1 Ilocos Norte)