Ilocos Norte Showcases Native Cuisine at International Food Expo

Native cuisine and food products from Ilocos Norte are showcased for the first time in the biennial International Food Expo (IFEX) from May 21-23 at the SMX Convention Center in Pasay City.
Governor Imee Marcos said the food expo is an opportunity for Ilocano food heritage to be introduced to the rest of the country and the world.
The IFEX 2015 offers an ideal trading platform for the country's food, ingredients and raw materials, features country pavilions, celebrated chefs, products presentations and cooking demonstrations.
For llocos Norte's pavilion, 14 groups such as the Mango Growers Association, Namnama's Food Product, Nana Rosa's Chichacorn, Glomy's Empanada, Association of Garlic Growers and Processors of Ilocos Norte, Banana Blend Food Products among others will exhibit their local food products.
Aside from the country's food experts, exhibitors include member-economies of the Asia-Pacific Economic Cooperation (APEC).
Over 700 local and international exhibitors are gathered in one roof in this year's IFEX to promote local products and realize their potentials to be exported internationally.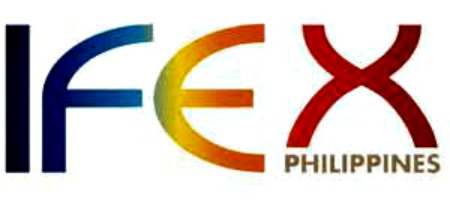 The food products include chichacorn, cornick, bagnet, empanada and several indigenous food akin to the world's best gastronomic Mecca, Noma; Abuos (white eggs of giant red ants), tokak (farm frog) and bisukol (snail meat).
The province's exhibit is alongside of Dagupan, Pasig, Taguig, Quezon City and the Province of Negros Occidental.
Heritage foods and beverages, traditional recipes, exotic regional delicacies with an emphasis on the innovative food products of small and medium enterprises are also displayed.
International exhibitors, on the other hand, come from United States of America, China, Taiwan, New Zealand, Thailand, Australia, Brunei, Canada, Indonesia, Japan, Korea, Malaysia, Russia, Singapore, and Vietnam.
Eric Pascua, the provincial investment officer of Ilocos Norte, said that aside from the exhibit, a cooking demo of the finest Ilocano cuisine will be presented by Pam Aragoza of La Preciosa, one of Ilocos Norte's famous restaurants.
It is expected that more than 13,000 trade buyers and visitors from all over the world will attend the IFEX 2015.
The event is organized by the Department of Trade & Industry's export promotions arm, the Center for International Trade Expositions and Missions (CITEM), in cooperation with the Department of Agriculture – Agribusiness and Marketing Assistance Service (DA-AMAS). (MCA/FGL, PIA–1 Ilocos Norte/Communication and Media Office of Ilocos Norte)